Summary
It is possible to import custom basemaps from other sources such as Mapbox in ArcGIS Pro. Integrating Mapbox map styles in ArcGIS Pro projects can provide highly customizable and design-oriented basemaps as a reference to the map layer.

Note:
Mapbox is an open source mapping platform for mobile and web applications. To browse the collection of maps in the application, create and sign in to the Mapbox account.
Procedure
Use the workflows below to add a Mapbox map style as a basemap in ArcGIS Pro:
In the Mapbox website
On the Mapbox Gallery page, select the desired basemap style (for example, Pencil), and click Learn more.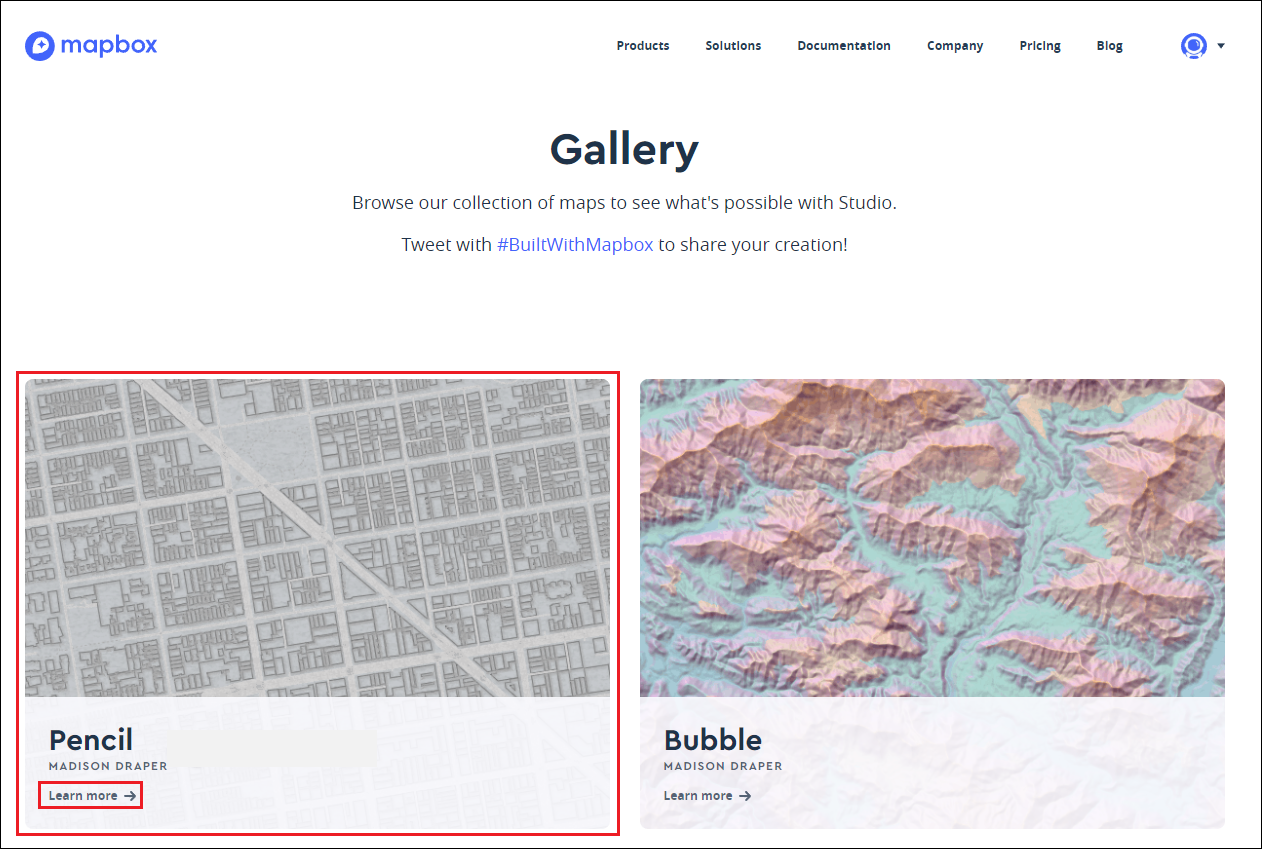 Click Add Pencil to your account to add the map style to the Mapbox account.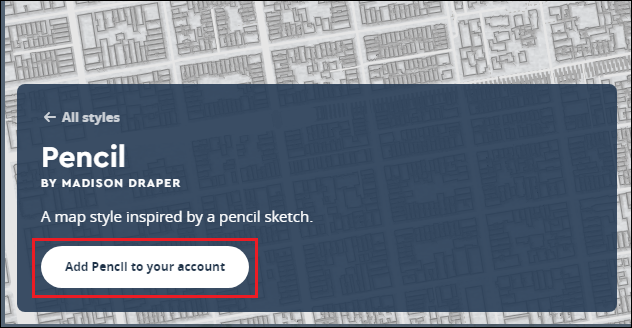 In the Mapbox Studio style editor, click Share to open the Share dialog box.

Click Third party under the Develop section, and select WMTS from the drop-down list.
Click the Copy icon at the end of the Integration URL field to copy the integration URL.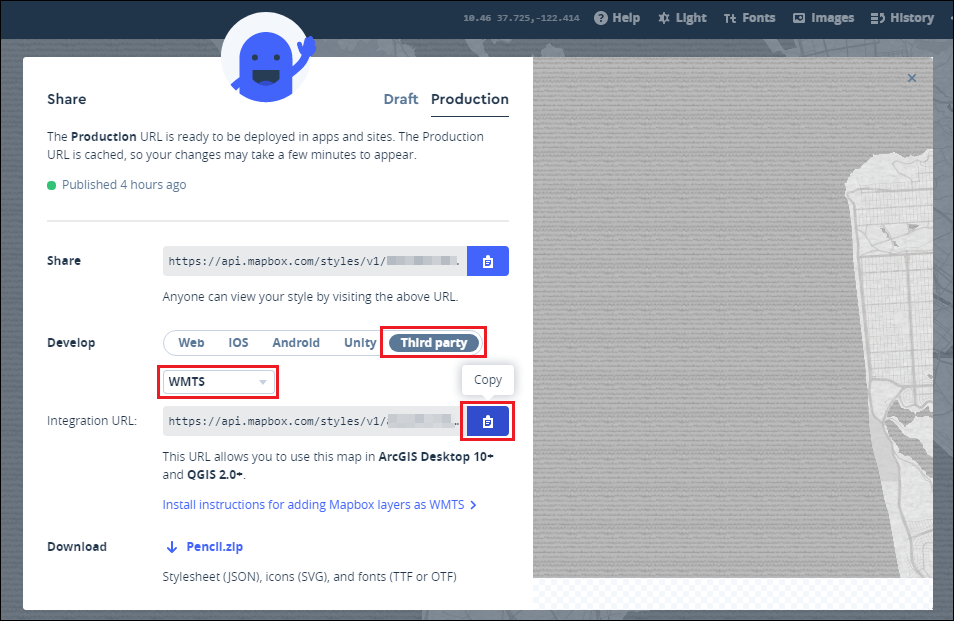 In ArcGIS Pro
Open the desired project.
On the View tab, click the Catalog View icon in the Windows group to activate the Catalog tab.

In the Create group of the Catalog tab, click New > New WMTS Server.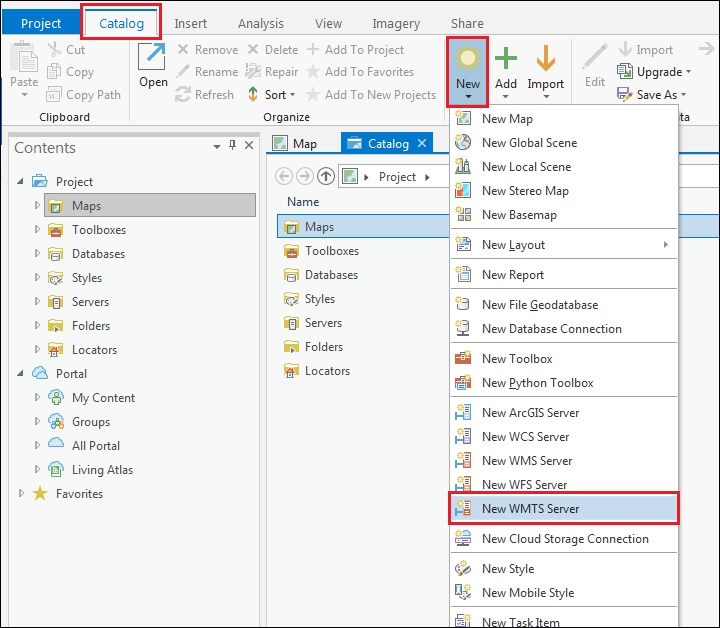 In the Add WMTS Server Connection dialog box, for Server URL, paste the integration URL copied in step 5 of the above workflow, and click OK.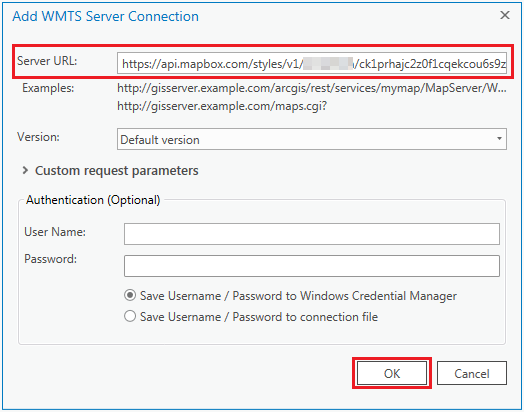 The Pencil map style appears in the Catalog pane. Expand Servers > Mapbox on api.mapbox.com.wmts > Mapbox > Pencil. Add the map style by dragging and dropping it in onto the map view or in the Contents pane.