Description
In ArcMap or ArcGIS Pro, Null values in the attribute table represent fields with no data or empty values. However, when generating a query in the query builder and clicking the Get Unique Values button, Null is listed as one of the unique values, as shown in the image below.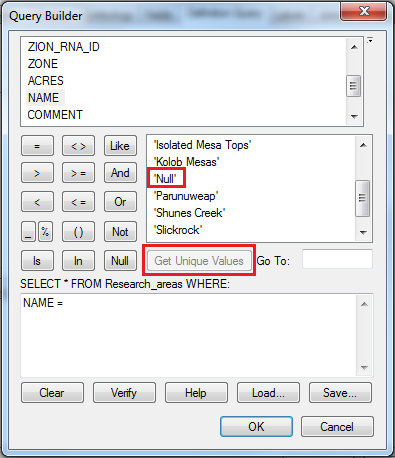 Incorrect results are returned when building a query because the query result reads 'Null' as text values instead of blank fields.
Cause
This is by design. Changing the attribute fields to Null does not alter the fields to read as blank fields. When Null is entered in the field, the system does not technically read it as Null but as text values.