Summary
A basemap provides information about features present in an area such as streets, waterways and boundaries. Some basemaps are customized with additional features such as hiking and biking trails and these basemaps can be imported from other applications such as Mapbox to ArcMap.

Note:
Mapbox is an open source mapping platform for mobile and web applications. To browse the collection of maps in the application, create and sign in to the Mapbox account.
Procedure
To add a Mapbox map style as a basemap in ArcMap, create the basemap in Mapbox and share the basemap to ArcMap.

Note:
Mapbox is a third-party product and may consume credits. Esri is not responsible for positioning inaccuracies, subsequent updates, errors, or omissions of data.
In the Mapbox website
On the Mapbox Gallery page, select the desired basemap style, and click Learn More. In this example, the Bubble map is used.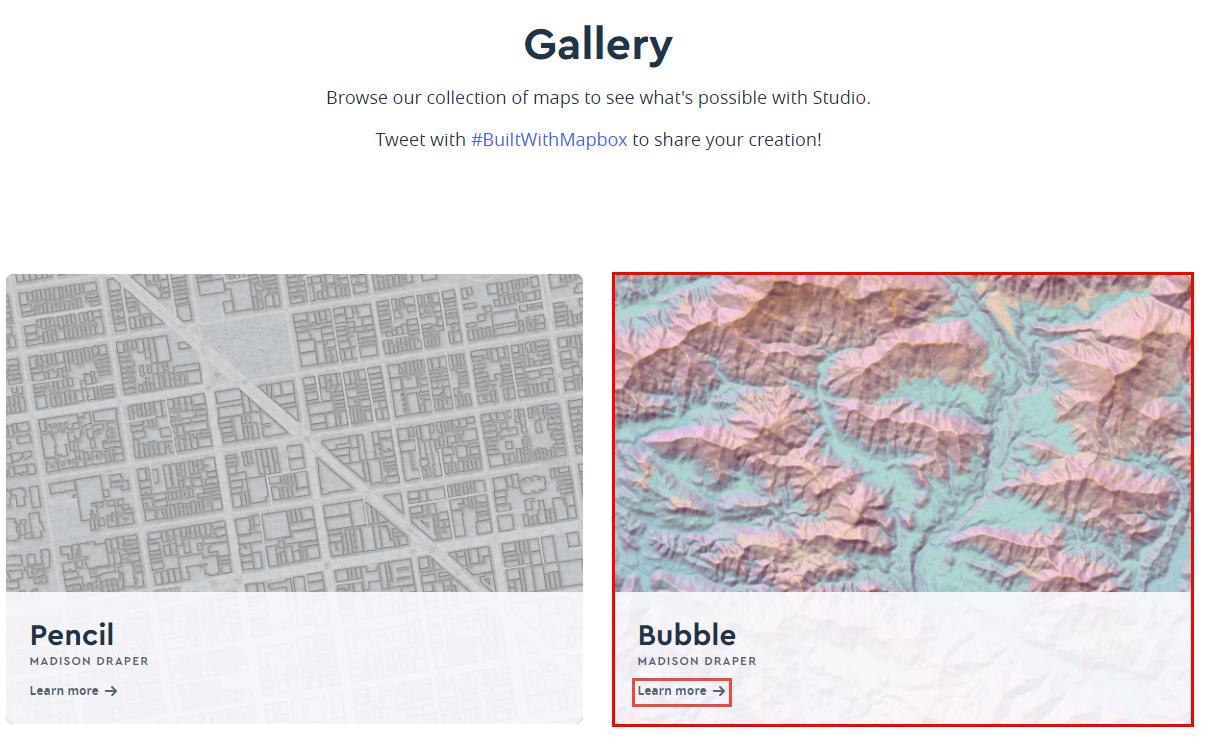 Click Add Bubble to your account to add the map style to the Mapbox account.

In the Mapbox Studio style editor, click Share to open the Share dialog box.

Click Third party under the Developer resources section, and select WMTS from the drop-down list.
Click the Copy icon  at the end of the Integration URL field to copy the integration URL.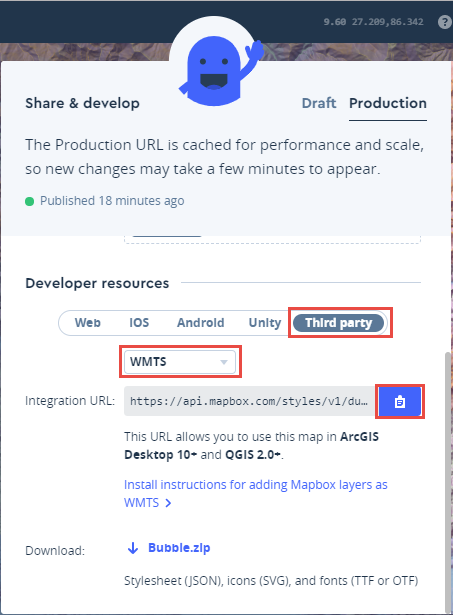 In ArcMap
Open ArcMap, navigate to the Catalog pane, and expand GIS Servers.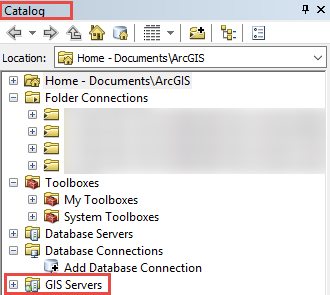 Double-click Add WMTS Server.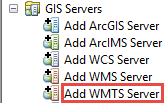 In the Add WMTS Server dialog box, paste the integration URL copied in step 5 of the Mapbox workflow above, and click OK.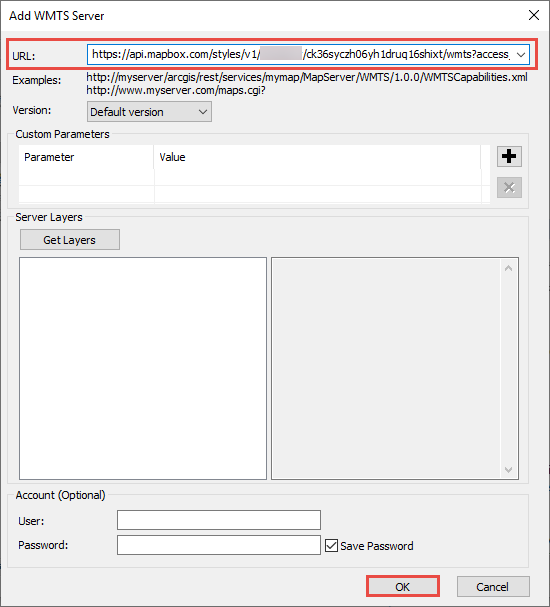 Navigate to the Catalog pane, collapse, and expand GIS Servers to activate the basemap from Mapbox.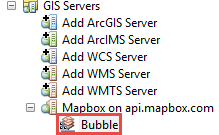 Once activated, drag and drop the basemap onto the data frame.