Error Message
When opening the ArcGIS License Server Administrator, the following warning message appears.

Error:
System binding change detected. Some licenses may not be available.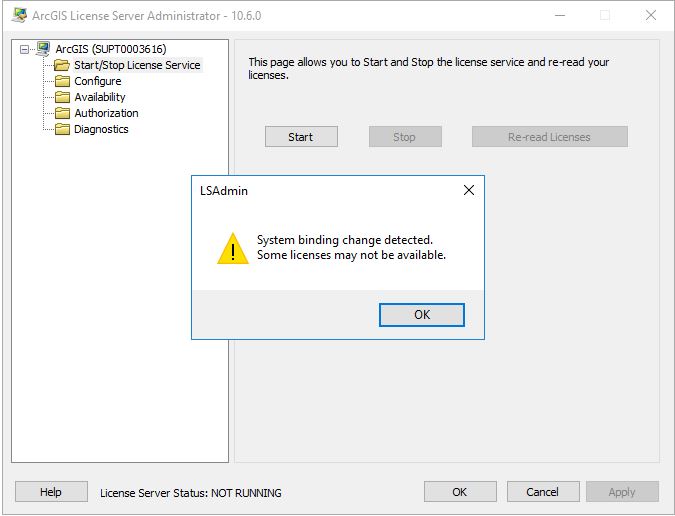 Cause
This error may occur if the license files in the Trusted Storage files become corrupted when the machine configuration has changed. For example, when moving the License Manager from one server to another, the Unique Machine Numbers (UMN) of the machine are changed, and this can corrupt the files in the Trusted Storage as ArcGIS Desktop licenses are tied to the UMN values of the machine.
Solution or Workaround
For Concurrent Use licenses, stop the License Manager service.
Navigate to the FLEXnet folder (C:\ProgramData\FLEXnet).


Note
ProgramData is a hidden folder.

Select one of the following options:
Recover the lost licenses. For more information, refer to How To: Recover lost licenses from My Esri, and if necessary, contact Esri Support Services for assistance.
Reauthorize the license.