Description
When attempting to share content, such as a web map, publicly in ArcGIS Online, the option is unavailable.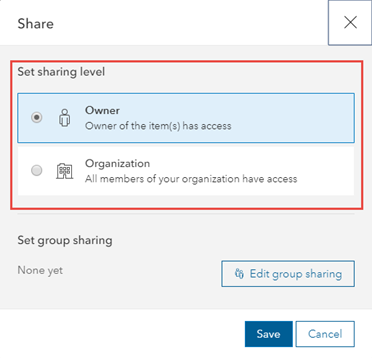 Cause
The following are known causes:
The member's default role or custom role has insufficient privileges.
Access and permissions to share content publicly are restricted in the security settings.
Solution or Workaround
Depending on the cause, use one of the options below to resolve the issue.

Note:
Only an organization's administrator can perform these steps. 
Enable sharing privileges for the member's role

Note:
A role defines the set of privileges assigned to a member. Privileges are assigned to members through a default role or a custom role.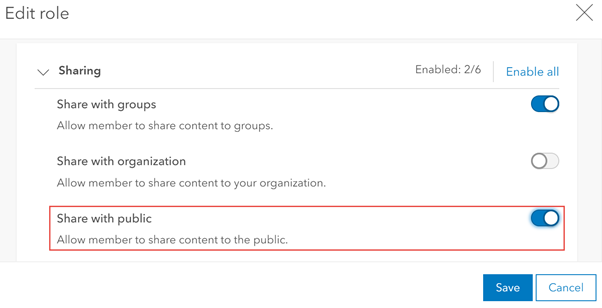 Configure the security settings
Configure the security settings to allow members to share content publicly. Refer to ArcGIS Online: Configure security settings for more information.