Summary
Instructions provided describe how to convert the selected features of a layer to a new shapefile in ArcMap using the Export Data feature.
Procedure
Follow the steps below:
In ArcMap, use any of the methods available in the selection menu, or use the Select Features tool to manually select the features of the layer to be converted.
In the Table of Contents, right-click the name of the layer with the selected features to convert.
Select Data and then Export Data to open the Export Data dialog box.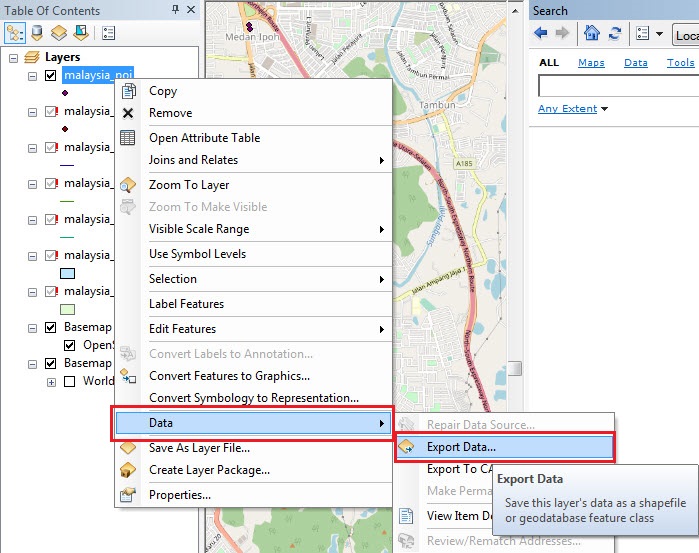 From the Export drop-down list, select and click Selected Features.
Click the Browse button next to the Output Feature Class text box.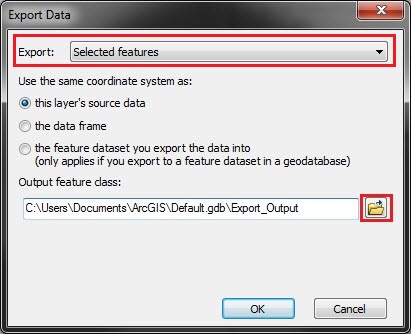 In the Saving Data dialog window, select the output folder. Name the output and from the Save as type drop-down list, select Shapefile. Click Save.