Description
In some cases, users are unable to view, borrow and return Concurrent Use licenses in ArcGIS Administrator. The following images show the ArcGIS Administrator's Availability folder is empty and the Borrow/Return folder with the message,'The license server, localhost, is not configured to support License Borrowing or is not currently running. Please contact your license administrator to enable License Borrowing on this server.'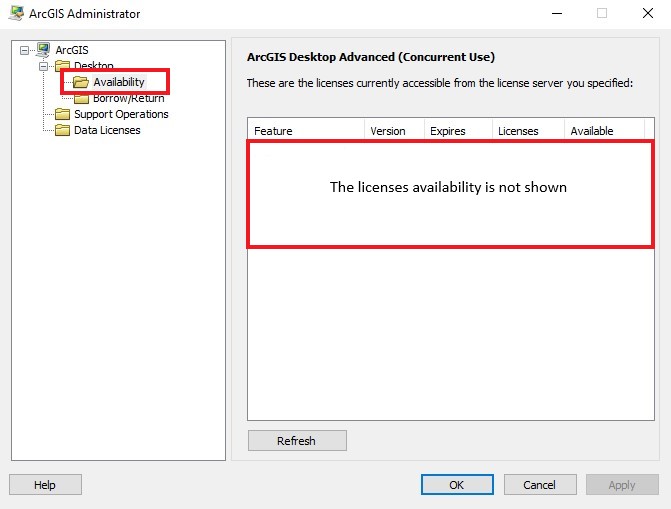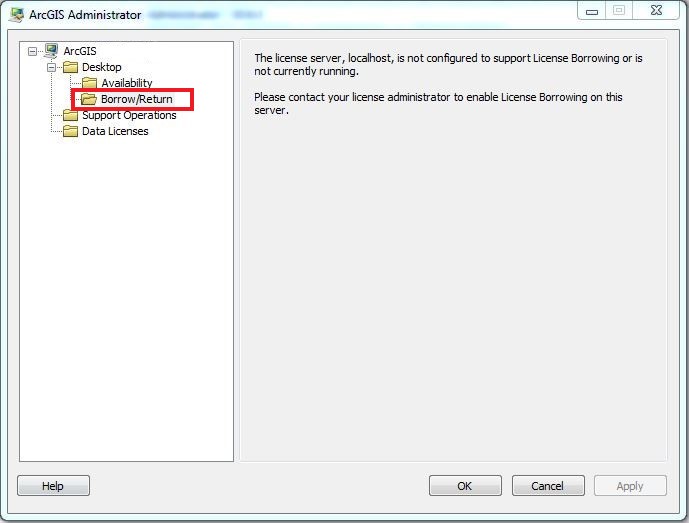 Cause
During installation, certain files are missing and corrupted, preventing ArcGIS Administrator from communicating properly with ArcGIS License Server Administrator. So the Concurrent Use licenses do not display in ArcGIS Administrator, and users are unable to view, borrow or return them.
 
Solution or Workaround
To resolve the issue, repair the ArcGIS Desktop 10.X software. Perform the following steps to do that:
Navigate to the Programs and Features window. Refer to one of the following documentations according to the Windows version:
Right-click ArcGIS Desktop 10.X and click Uninstall/Change. When a pop-up window prompting to uninstall or change an application appears, click Yes.


 
In the Program Maintenance window, select Repair and click Next > Install > Finish.