Description
Uninstalling ArcGIS Maps for Office does not completely revert the state of the software to its base form. Some issues occur because of this, such as problems resetting the ArcGIS connection URL.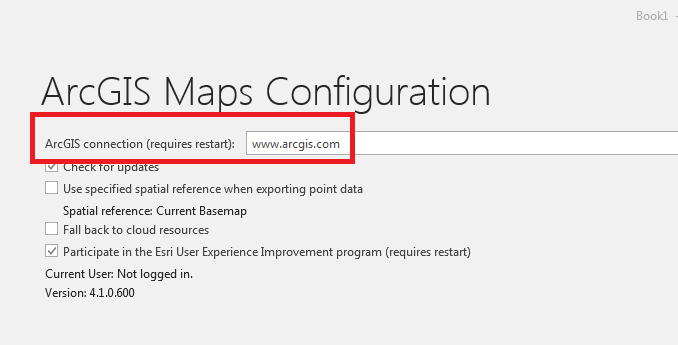 Cause
This issue is caused by the ArcGIS Maps folder remaining in the Roaming directory after uninstallation.
Solution or Workaround
To cleanly uninstall ArcGIS Maps for Office, follow these steps:
Uninstall ArcGIS Maps for Office from Control Panel. Click Start > Windows > Control Panel.
Click Programs and Features.
Navigate to the Roaming folder (found in %AppData%) and delete the ArcGIS Maps folder.
Click Start > User > AppData > Roaming, and delete the ArcGIS Maps folder.
Restart the machine. Ensure the ArcGIS Maps folder is no longer in C:/Program Files (x86).
Reinstall ArcGIS Maps for Office on the machine, and configure as normal.

Note:
This method deletes all the related files from the previous install, hindering new workflows.