Description
When attempting to return an offline ArcGIS Pro portal license, the Authorize ArcGIS Pro to work offline option is checked and disabled. This setting enables an ArcGIS Online organization account to work in ArcGIS Pro offline.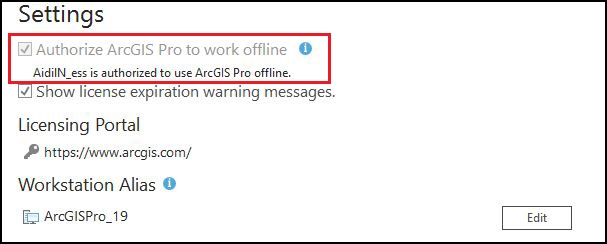 Cause
The user is not signed in to the licensing portal. ArcGIS Pro is unable to indicate which portal to return the license since the user does not need to be signed in to any portal or have internet access when using ArcGIS Pro offline. Refer to ArcGIS Pro: Sign in to your organization for more information.
To determine if the user is logged in to the correct portal, navigate to the Project > Portals tab in ArcGIS Pro.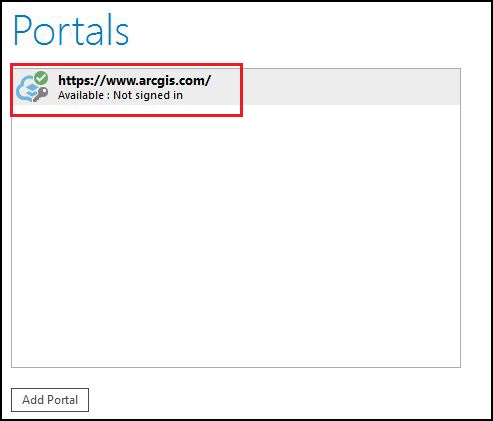 Note:
The license can be checked back in if the licensing portal (key icon) is the same as the active portal (check mark icon).
Solution or Workaround
Use the following steps to log in to the licensing portal and obtain a license for online use.
Open ArcGIS Pro, and click Projects > Portals. Find the portal connection containing the key on the icon; this is the licensing portal.
Sign in to the portal. Right-click the desired account and click Sign in.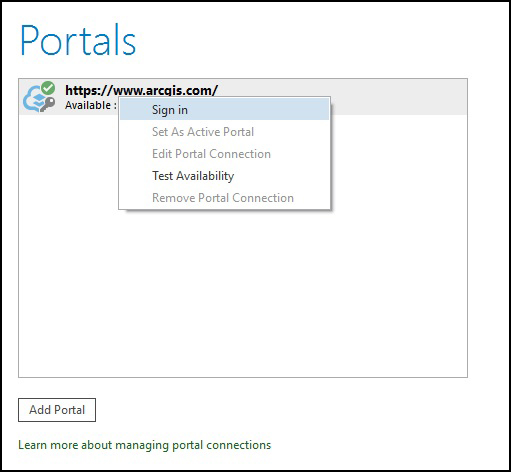 Click the Licensing tab, and uncheck the Authorize ArcGIS Pro to work offline option.
Sign in to ArcGIS Pro again. The license is now returned for online use.