Description
When installing ArcLogistics 10, the initial setup dialog is missing the Continue and Cancel buttons.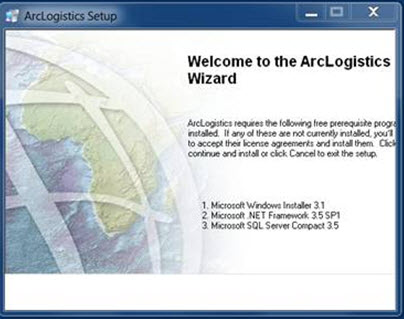 Cause
The setup window is not resizeable and is affected by the Windows 7 and Vista size options.
Solution or Workaround
Change the Windows display option to adjust the size of the setup window.


Right-click on the Windows desktop and click Personalize.



In the Personalization dialog box, click the Display link.



Change the setting to Smaller (100%).



Launch the ArcLogistics setup again. The Continue and Cancel buttons are now present.