Description
In ArcGIS Pro, after converting labels to standard annotations using the Convert Labels To Annotation tool, if the annotations contain a text and a callout line, the callout line points to an unrelated area when the text is moved using the Move tool.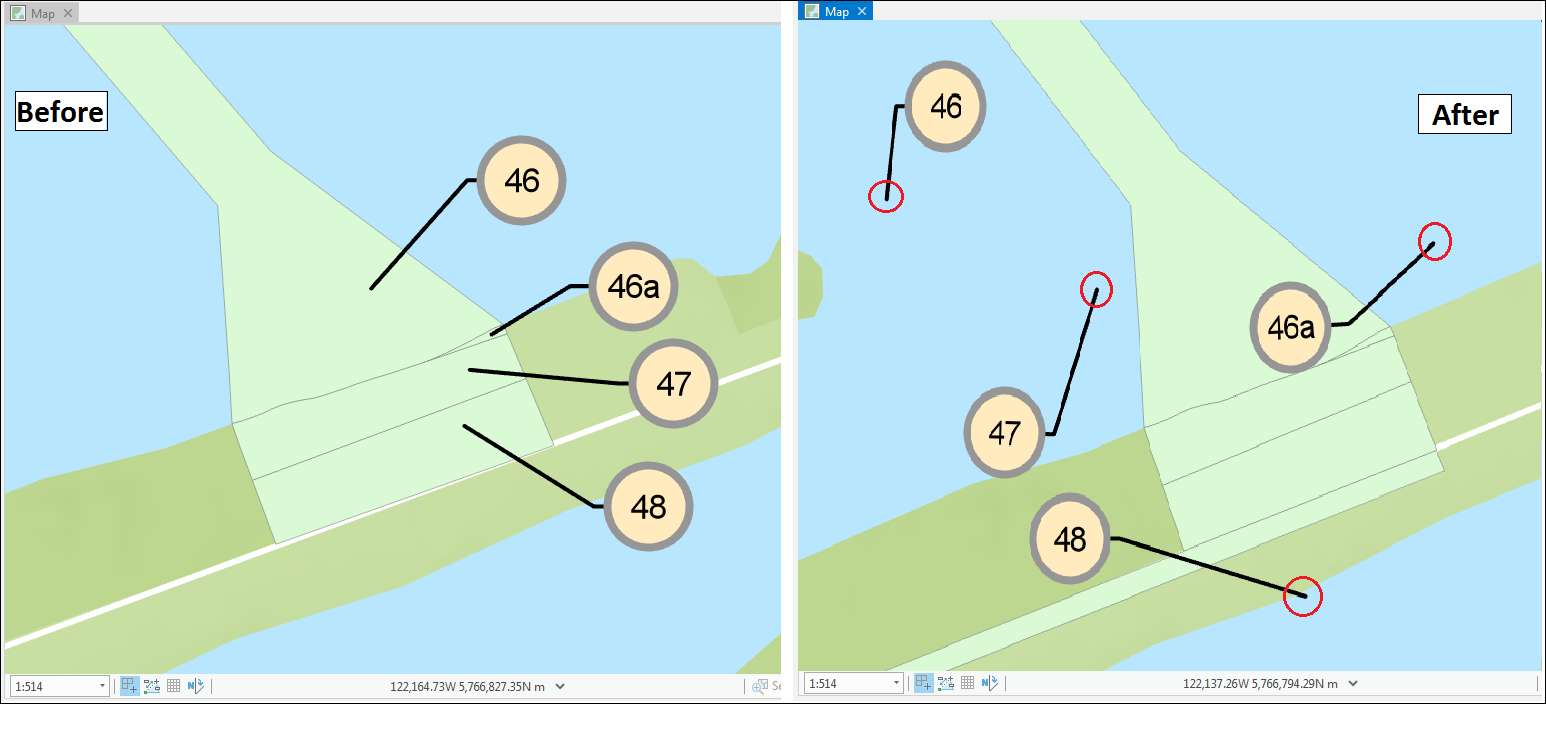 Cause
This issue occurs because the annotations display behavior indicative of vector graphics in Adobe, where the callout line and the text are grouped together. The entire graphics group, including the text, is moved when using the Move tool.
Solution or Workaround
To resolve this issue, use either the Annotation, Vertices or Rotate tool under the Tools group in the Edit tab. Click the green square at the end of the annotation to move the feature to the desired place.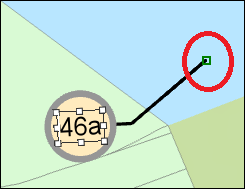 Note:
If the green square is not visible, right-click the annotation, and select Convert to Single Part to convert a multipart annotation feature to a single part annotation.
The image below shows the annotation text and callout lines moved correctly when using one of the above mentioned tools.