Description
Street names are not displayed in the Map View in ArcLogistics.
Cause
The labels are not turned on for the Streets layer and/or the labels are not within the scale range. Typically, this is because layers have scale dependencies, meaning that they display labels at different zoom levels. For example, at the full extent of the map, no labels are seen. Upon zooming in closer, more labels are displayed for visible streets.
Solution or Workaround
Right-click the Streets layer in the Table of Contents, located in the Map View, and click Labels.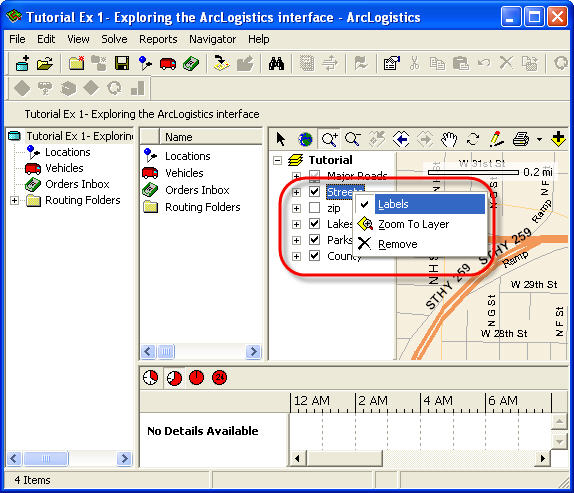 If the labels are already turned on, the Map View may not be within the scale range specified for the labels. Zoom in closer to allow the labels to display.