Description
** Internal Publish Only! This article may contain information that is not intended for external circulation. **


Strange lines radiate to the upper left corner, and to the bottom of the ArcMap draw window, when data is symbolized with a double line symbol.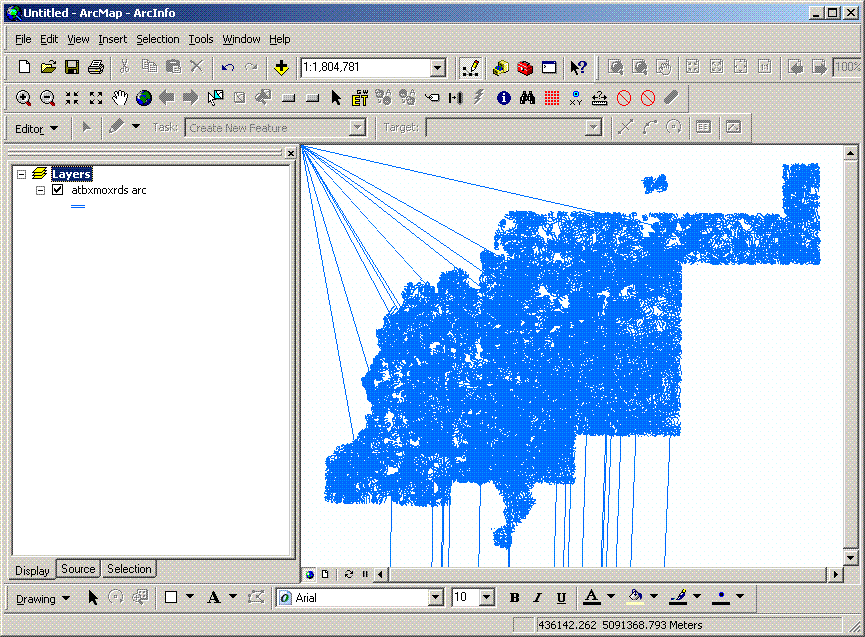 Cause
The display problem is caused by intersection errors in the data.
Solution or Workaround
For ArcInfo coverages, change the FUZZY tolerance to a lower value. For example,

Arc: tolerance <coverage_name> fuzzy .001

OR

Import the coverage line features to a file geodatabase.
For CAD data, import the polyline feature class from the CAD file to a file geodatabase.