Description
In ArcGIS Notebooks, when running a script on ArcGIS Server services, a service time out is encountered before the script completes.
Cause
The size of the dataset used in the script is too large, so the processing time exceeds the service time out duration specified in ArcGIS Server Manager.
The connection to the ArcGIS Server services exceeds the specified time.
Solution or Workaround
Extend the time out value of the service.
In the ArcGIS Server Manager window, click Services > Manage Services.
Select and click a map service.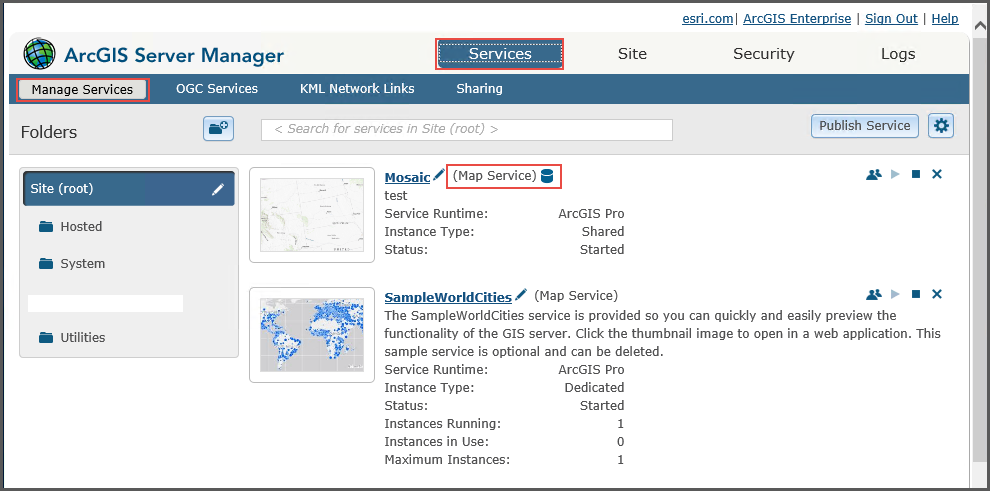 Under Editing: Site (root), click Pooling to access the Specify Service Timeouts section.
Modify the parameters of the Specify Service Timeouts to the desired time out values.
Click Save and Restart.