Description
When attempting to create a web application, the 'Using a Template' option is missing from ArcGIS Online.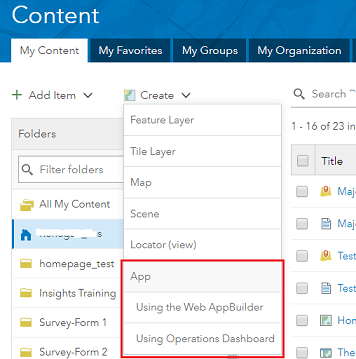 Cause
This issue occurs when the organization changes the configurable apps group to a custom group that does not contain the Esri Default configurable apps in the organization settings page. This setting controls the accessiblity of configurable apps by users within the organization.

Solution or Workaround
To enable the Using a Template option for creating a web application, click the Organization tab > Settings > Map. Under the Configurable Apps section, select Esri Default, and click Save at the top-left corner of the page.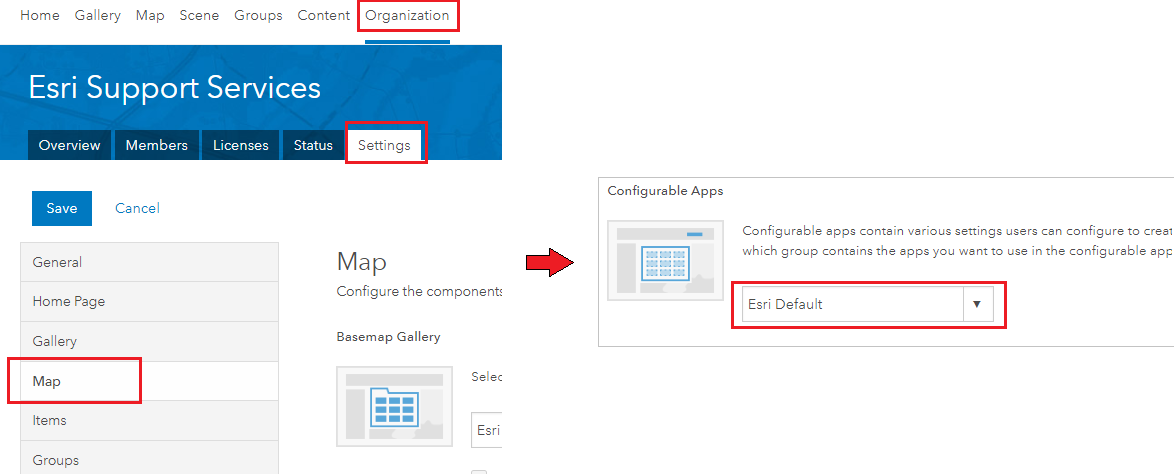 The Using a Template option now appears in the Create drop-down list.