Description
When a geoprocessing tool is launched a message appears
Navigation to the webpage was canceled
What can you try:
Retype the address.
and a dialog box opens:
File Download
Do you want to open or save this file?
Name: MdDlgHelp.htm
Type: HTML Document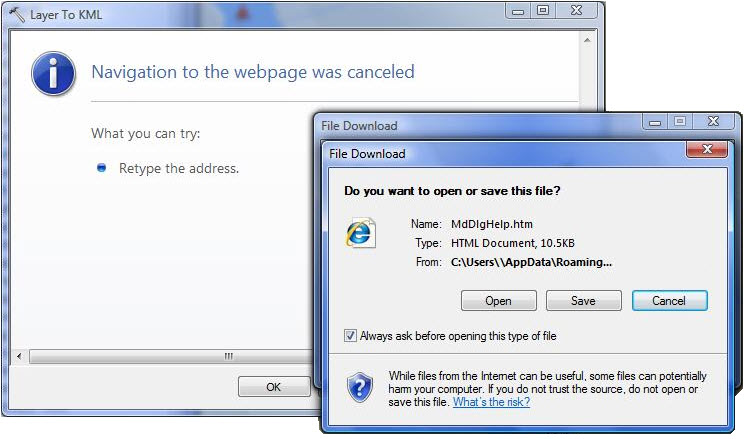 Cause
Program access and defaults are not set to Microsoft Windows.
Solution or Workaround
Setting the program access and defaults to Microsoft Windows allows ArcGIS to properly open geoprocessing tools.


Close any running ArcGIS applications.
For Windows XP: From the Start menu, open 'Set Program Access and Defaults'.

For Windows Vista / Windows 7: From the Start menu, open 'Default Programs' and click 'Set Program Access and Computer Defaults' in the next window.



Choose 'Microsoft Windows' and click OK.



Geoprocessing tools should now open without the file download prompt.