Description
Geodatabase feature classes or tables containing long integer type fields named OID or ROWID cannot be deleted.
Cause
Data exported from a joined feature class or table to a geodatabase may appear to contain more than one ObjectID field. One field will have a field type of ObjectID and the other, usually named OID or ROWID, will have a type of long integer.

The REQUIRED property is set for the exported long integer OID fields. Since required fields can't be deleted, it is not possible to delete these fields.

Solution or Workaround
Before exporting, use table or layer properties in ArcMap to make the OID or ROWID field invisible.



Right-click on the table or layer in ArcMap table of contents > properties.

Under the Fields tab > click on the ObjectID or ROWID field > uncheck the visible box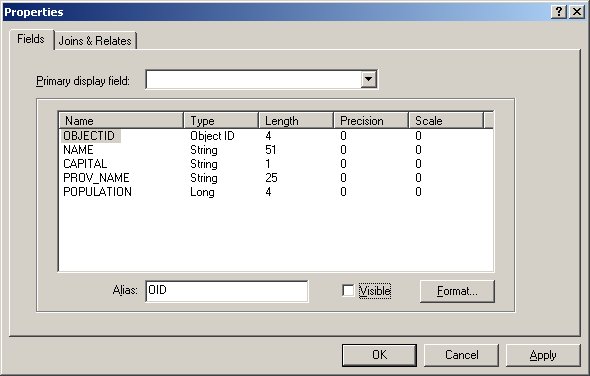 > click OK.