Description
Maps exported to EPS or AI display as bands or strips in Adobe Illustrator.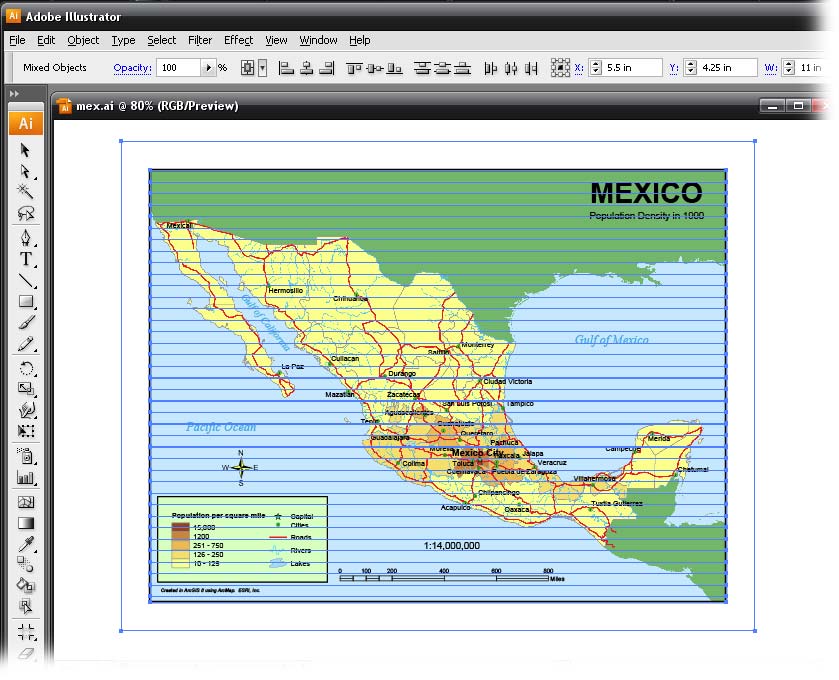 Cause
The map contains either one more layers symbolized with transparency and/or picture marker symbols and/or contains raster layers. These types of layers force the map to rasterize on output.
Solution or Workaround
Remove the transparency and/or picture marker symbology and/or the raster layers, or move those layers lower in the order of layers in the Table of Contents.

See the link in the Related Information section below for a sample that helps detect rasterizing layers.