Description
Windows operating systems scale the display based on the default settings for the monitor or screen. These settings are stored in the Windows Registry at HKEY_CURRENT_CONFIG\System\CurrentControlSet\Control\VIDEO. This loads the 'last known working configuration' for the device.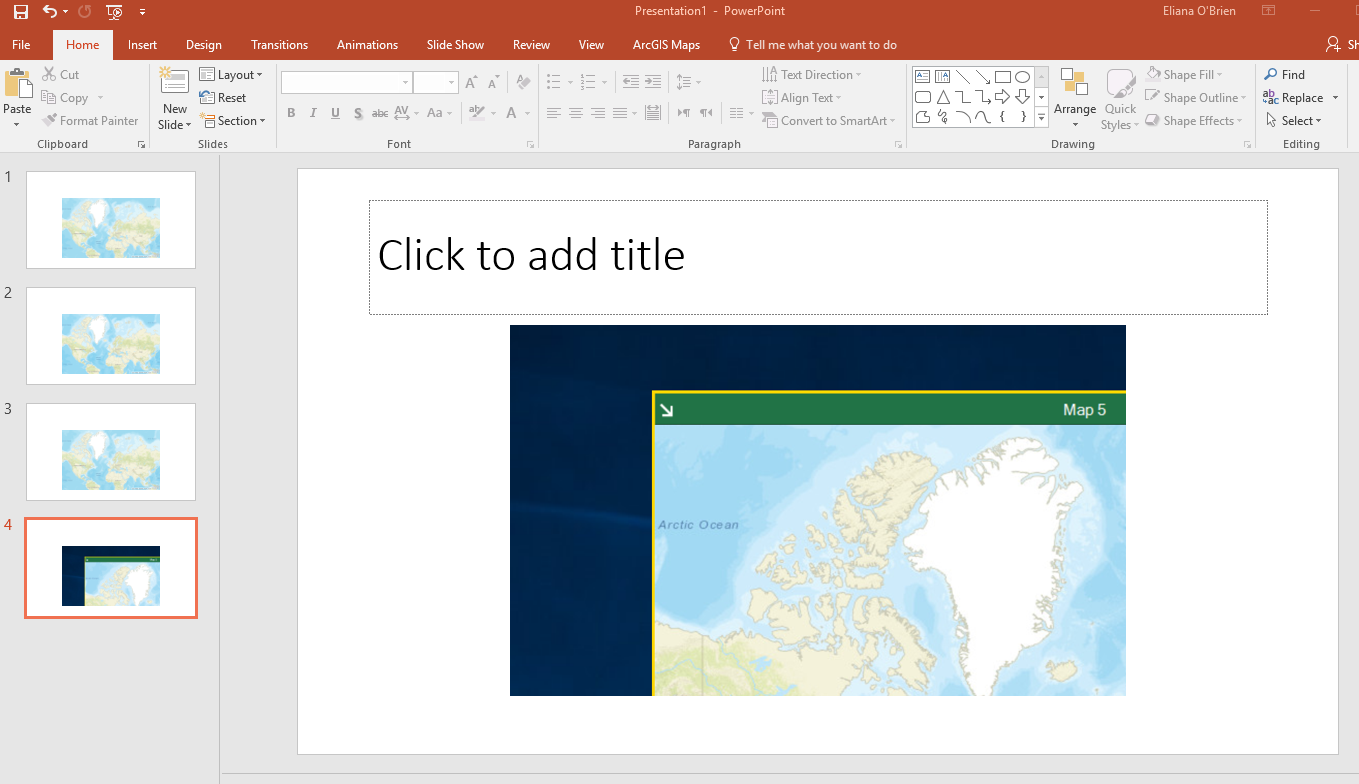 If the machine is not rebooted or signed out before the resolution changes, the registry settings cause issues with screenshots, inserting slides created from Excel into PowerPoint, and adding maps directly into PowerPoint.
Cause
When plugging into a large screen monitor or projector while using a high-DPI device (such as a Microsoft Surface laptop), Windows automatically and incorrectly scales the resolution on the large screen. Read Windows scaling issues for high-DPI devices for more information.

This issue may also occur after one of the following actions:
Undocking/docking a laptop
Unplugging/plugging in a USB display
Solution or Workaround
Reboot or sign out of the system for the scaling to be correct on both screens.