Description
Setting the value for &FORMAT to a value greater than 4 causes errors when the coverage, grid or TIN is projected with the PROJECT command or when the coordinate system is defined with the PROJECTDEFINE command.
Cause
This issue is a known limit in ArcInfo Workstation.

The &FORMAT directive sets the number of decimal places or precision of real numbers such as coordinates, tolerances and distances displayed by ArcInfo Workstation. The default value for &FORMAT = 3.


Note:
Numeric values are displayed to three decimal places: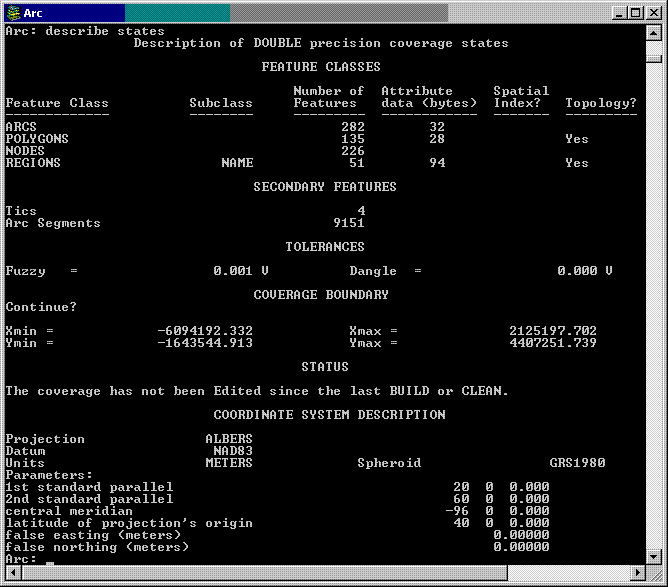 The maximum field length for projection parameters such as 1st Standard Parallel, 2nd Standard Parallel, Central Meridian and Latitude of Origin is 13 characters.

If &FORMAT is set to a value greater than 4, the values in these projection parameters are converted to a string of asterisks.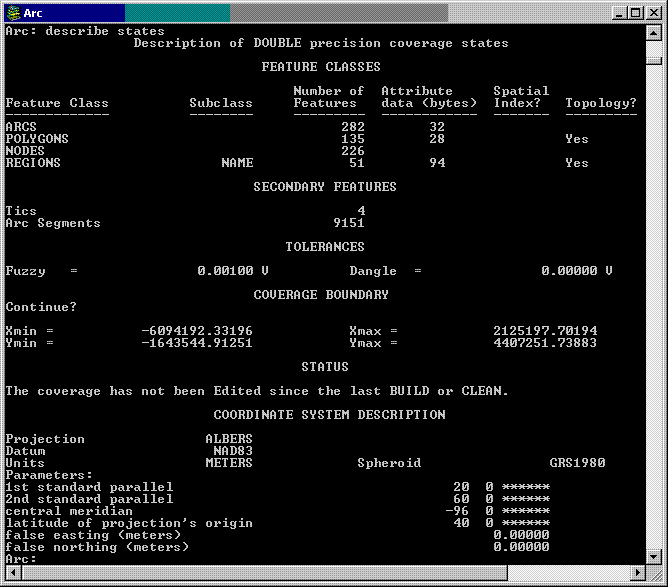 When the coverage is projected, coordinates cannot be recalculated on the string of asterisks, and the projection process produces an invalid output.

For example, note the input projection parameters: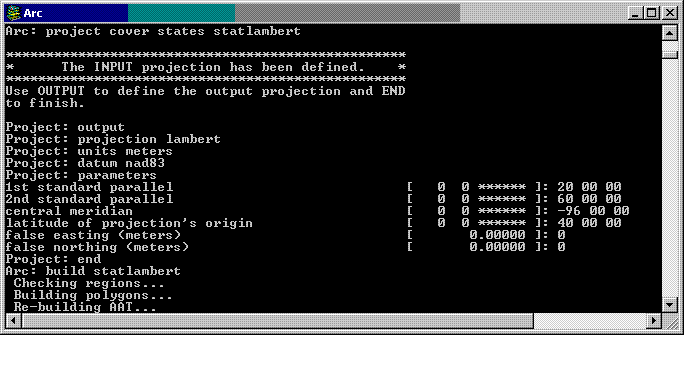 Solution or Workaround
Reset the &FORMAT value to either 3 or 4:


Code:
Arc:  &format 3