Description
ArcScan is installed and registered, but the ArcScan toolbar is still disabled.

Note:
If ArcScan is not installed and registered, or the licensing has not been added for ArcScan, see the Related Information Section.
Cause
ArcScan is not enabled for use, or the raster layer in question has more than two color values.
Solution or Workaround

Note:
If the ArcScan extension is enabled while already in an edit session, the ArcScan extension is not activated until  the edit session is stopped and restarted.
Three criteria must be met for the ArcScan toolbar to become activated. Verify that all three criteria are true, performing the steps below to do so as needed.

Error Message:

When using an extension, ArcMap or ArcCatalog returns the following error:

"The extension has not been activated"
Cause:

The referenced extension isn't activated.

Solution:

Activate the extension.
Verify the ArcScan extension is enabled.

Start ArcMap or ArcCatalog.
Navigate to Tools > Extensions.
Check the box next to the desired extensions.
Click Close.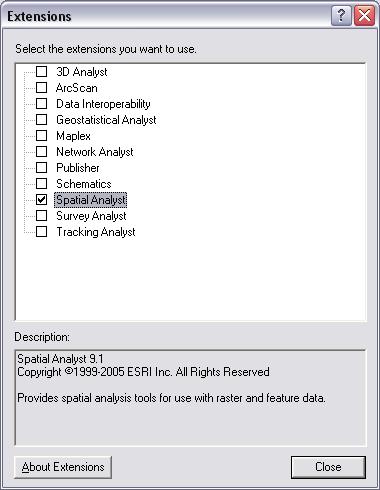 Verify the raster in question is a 'bi-level' or two color image.

Note:
If the raster has more than two colors, use the 'Unique Value' or 'Classified Rendering' options to separate the raster file into two colors.  Be sure to specify only two values in your classification. 
Start an edit session by clicking Start Editing from the Editor toolbar.

Note:
 To begin an edit session an editable polyline feature class must be added to the ArcMap TOC.  You can use ArcCatalog to create an empty feature class if one is not already present in your map.