Summary
Instructions provided describe how to update the ArcLogistics Route street data provided as quarterly DVD updates.
Procedure
Installation of ArcLogistics Route 3.0 Street Data ExtractWizard Patch is needed prior to using the ArcLogistics Route Street Data DVD Updates, because the format of the files has changed since release of ArcLogistics Route Q1 2006 Street Data Update and later DVDs. Prior Street Data releases still work after the patch is installed.



Installation

1. Ensure that ArcLogistics Route 3.0 is installed.

2. Follow the installation procedure to download ArcLogistics Route 3.0 Street Data ExtractWizard Patch.

Update your street data

3. Use the ArcLogistics Route Administrator to update the street data. From the Start menu, navigate to the ArcLogistics Route program group > ArcLogistics Route > Administer Streets.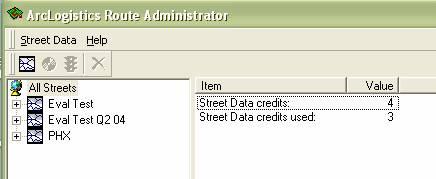 4. In the Administrator, select the street data to update with the new data, and click Update Street Data. Follow the instructions in the Wizard.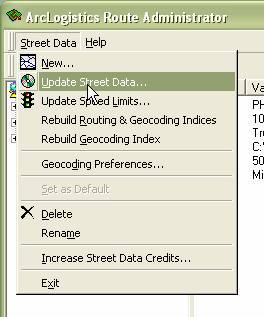 After extracting the new streets, ArcLogistics Route automatically regeocodes locations and the orders that remain in the service areas associated with the street data.