Summary
In ArcGIS Online, it is possible to replace values of a field using the Replace function in Field Calculator. The Replace function enables users to fix typos, edit or delete values, and rename incorrect or obsolete values for rows of a specific field in an attribute table.
In this example, all Yes values in the Mayor column are replaced with No.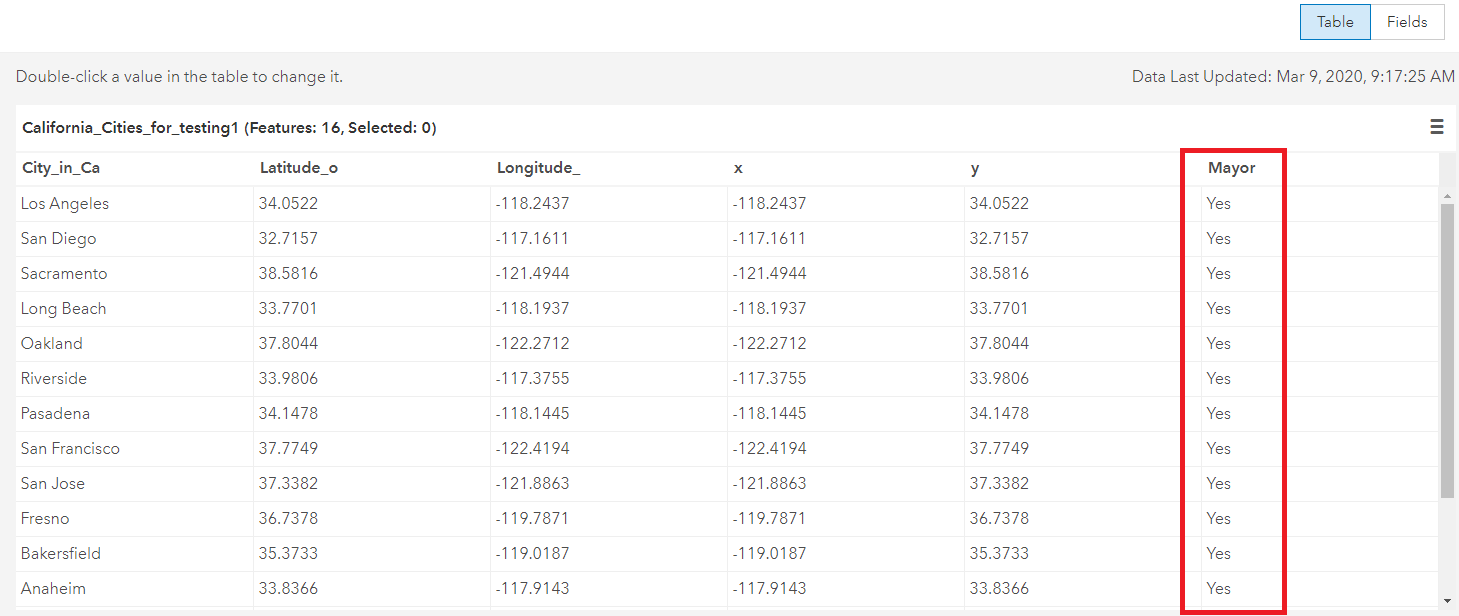 Procedure
Follow the steps below to replace all values of a field using an Arcade expression in ArcGIS Online.
In ArcGIS Online, click the desired hosted feature layer. On the item details page, click the Data tab.

Right-click the field header and select Calculate. In this example, the Mayor field is selected.

In the Calculate Field dialog box, click Arcade.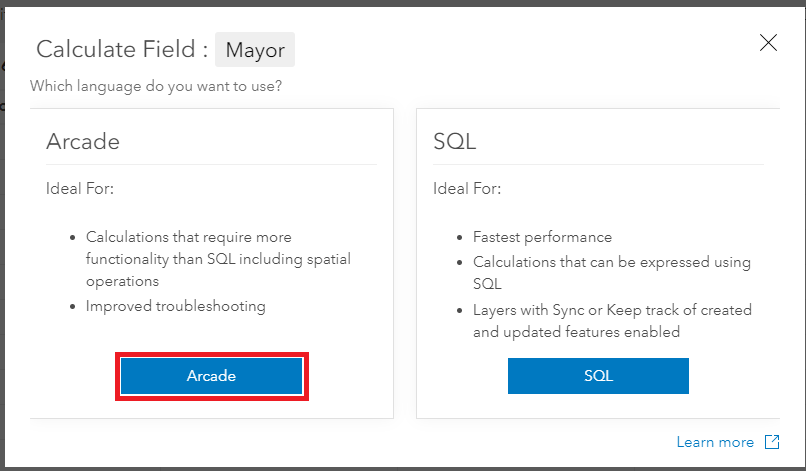 In the Arcade Calculator dialog box, click Functions, and type Replace in the box. Click Replace. An Arcade expression is displayed in the Expression field.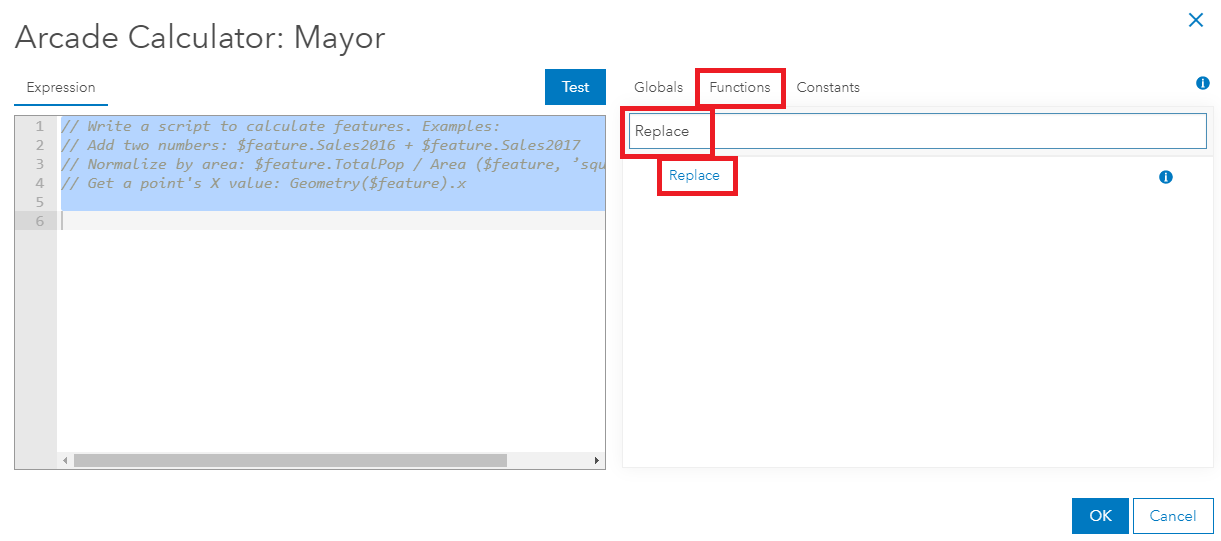 In the Expression field, modify the Arcade expression as follows:

Replace ($feature.field, 'initial value', 'final value') 
In this example, the Replace function is used to change all 'Yes' values to 'No' in the Mayor field using the following expression:

Replace ($feature.Mayor, 'Yes', 'No')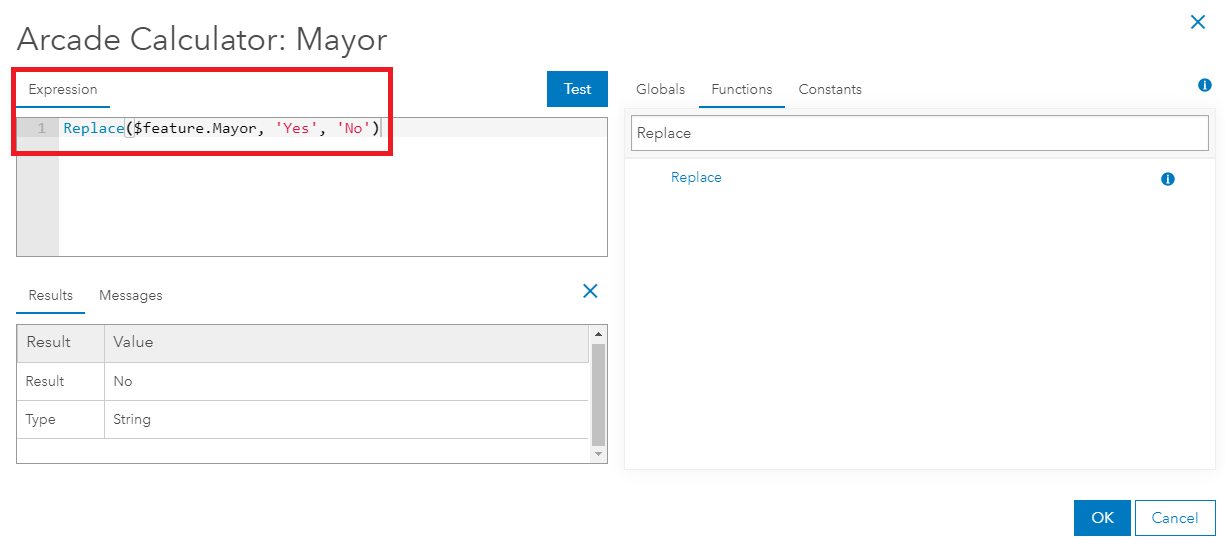 Click Test to verify the expression, and click OK to apply the query.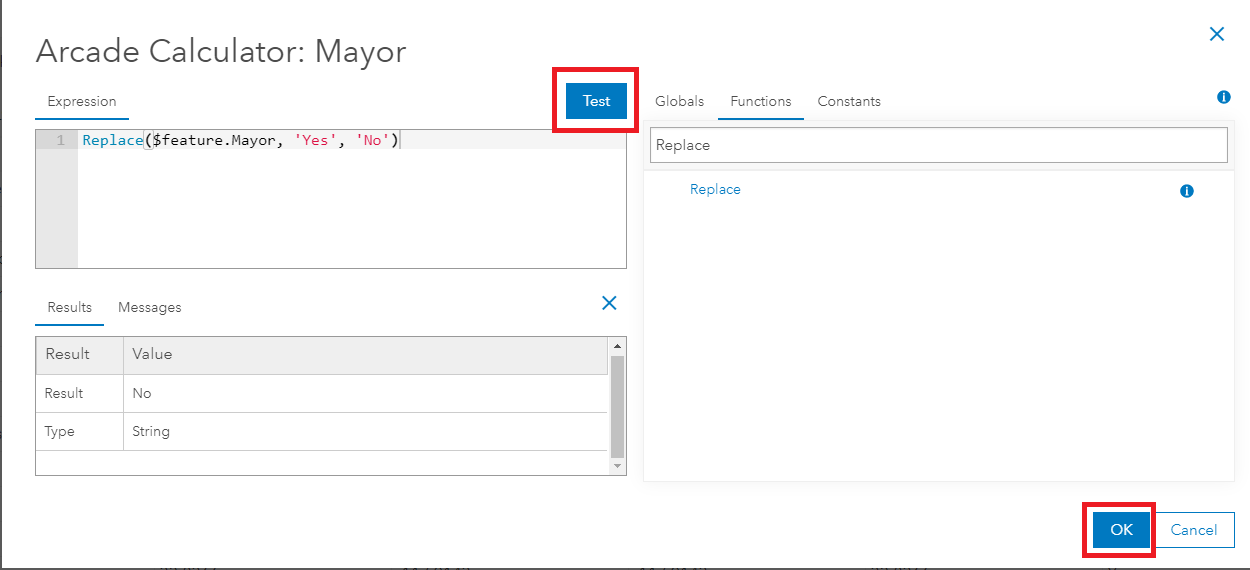 The image below shows an example of the output in the Mayor field.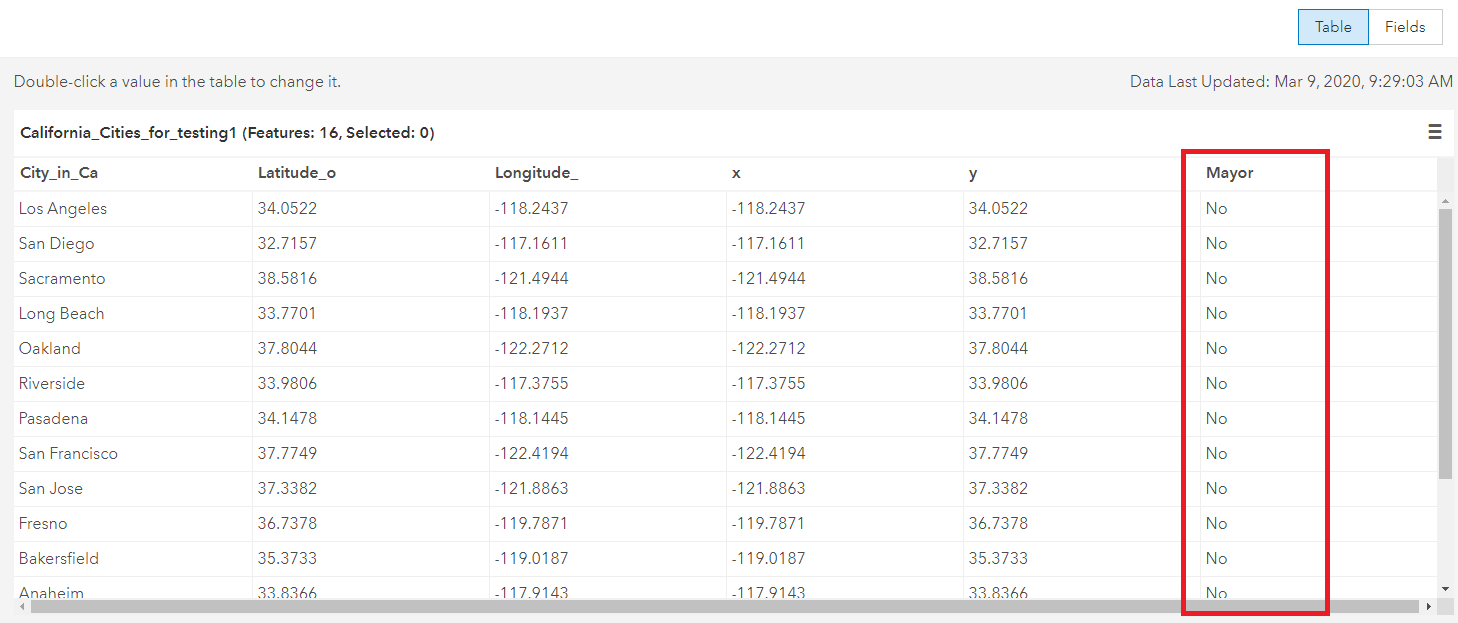 Note: 
To replace all values in a field in ArcMap, refer to How To: Remove and replace characters from a field in an attribute table.