Summary
When working with a mosaic dataset it is sometimes desirable to find an individual raster's location. The Export Raster Catalog Paths tool may be used on the mosaic dataset to create a separate table listing the paths. This may be linked back to the mosaic dataset footprint. Although paths are listed by default for each raster in the mosaic dataset within the footprint attribute table, it may be useful to know where to look for them.
Procedure
Add the mosaic dataset to ArcMap:

1) Right-click the footprint in the mosaic dataset and open the attribute table.

2) For each raster there is a <raster> record in the raster field. Click the right side of the <Raster> to activate an (>) arrow button to access more information about the raster.


Footprint Attribute Table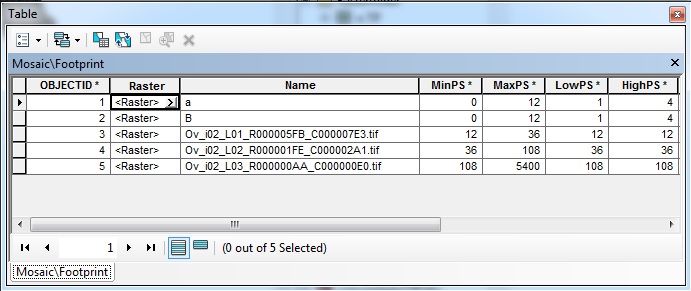 3) Under the Functions tab, double-click the raster's icon listed under the RasterInfo Function.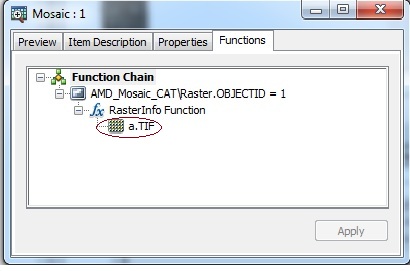 4) This opens the general properties of the individual raster, and includes the folder path name.