Summary
Instructions provided describe how to import existing projects from ArcLogistics Route 3.0 to ArcLogisitics desktop 9.3.
Procedure
Open ArcLogistics desktop 9.3 and select 'A new project from a previous version' in the 'Start using ArcLogistics with' dialog box.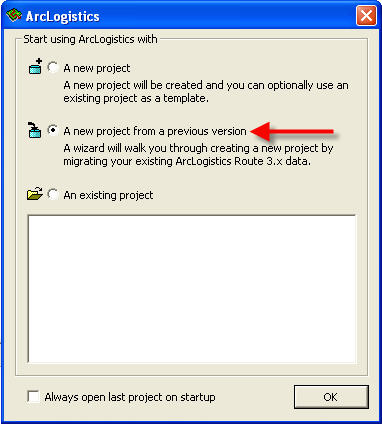 Note:
It is also possible to click File on the Menu Bar and select 'Import from ArcLogistics Route 3...'

This opens the ArcLogistics Route 3 Import Wizard. Select the project to be imported and follow the on-screen instructions.