Summary
Instructions provided describe how to route features based on numeric attributes by using one or a series of Tester transformer(s) in Workbench.
Procedure
For example:
If VALUE <> A route to Feature Class A
If VALUE <> B route to Feature Class B
If VALUE <> C route to Feature Class C

This workspace shows how to use the Tester transformer to route features based on Attributes in Workbench.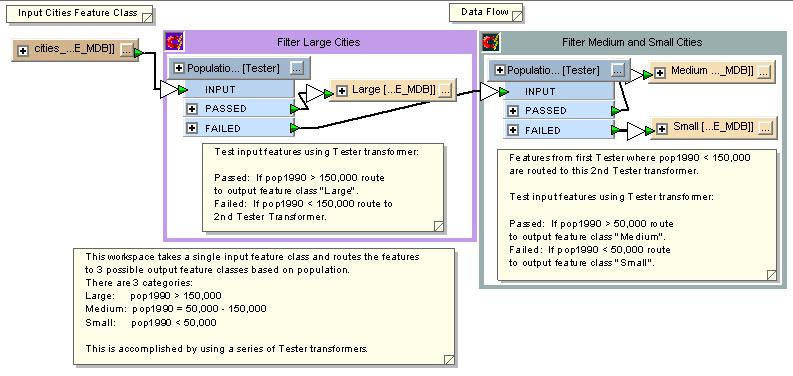 Note:
The AttributeFilter transformer only works on discrete input values so it is not possible to use this transformer to route features on numeric classifications.