Summary
Instructions provided describe how to export a model from ModelBuilder to a graphic or image file in Windows bitmap (.bmp), JPEG Image (.jpg), or Enhanced Metafile (.emf) format.

Note:
This article pertains to ArcGIS Desktop versions 9.x and 10.0 only. Later versions of ArcGIS may contain different functionality, as well as different names and locations for menus, commands and geoprocessing tools.
Procedure
Follow the steps below:
Right-click the desired model in ArcToolbox and click Edit.
On the Model menu, click Export > To Graphic.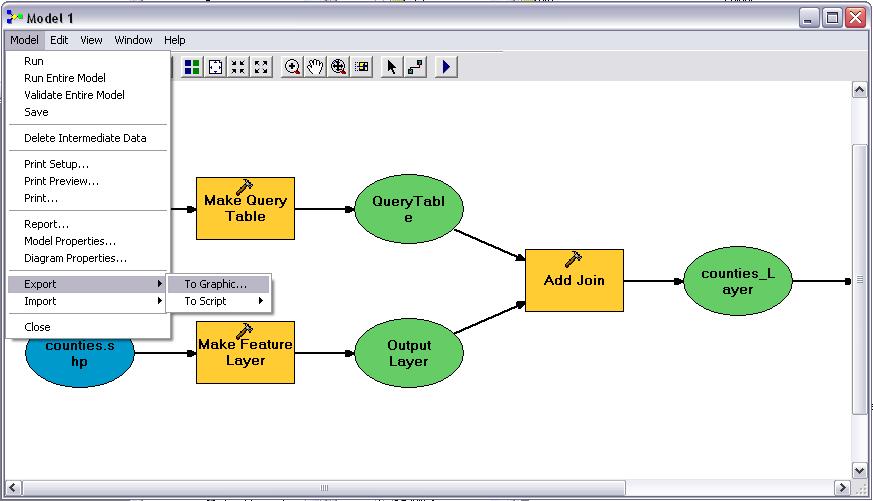 In the Save As Image dialog box, select the following:

Under Image, select a graphics file format from the Type drop-down menu
Under Image Characteristics, set the image quality
Under Size, select the graphic's extent

Under Image, type the path and the file name or click the Browse button and browse to a location to save the graphic.
Type a file name, and click OK.