Summary
When creating Data Driven Pages in ArcMap, some users may prefer to exclude blank pages, which do not have any features from the map book, while still preserving pages with features in the map book. The following workflow creates Data Driven Pages without blank pages.
Procedure
The instructions provided describe how to create a new grid index layer made up only of grids that contains features and use the new index layer to create Data Driven Pages. The example below shows the Zion park boundary, which lies only within some grids, while other grids are blank.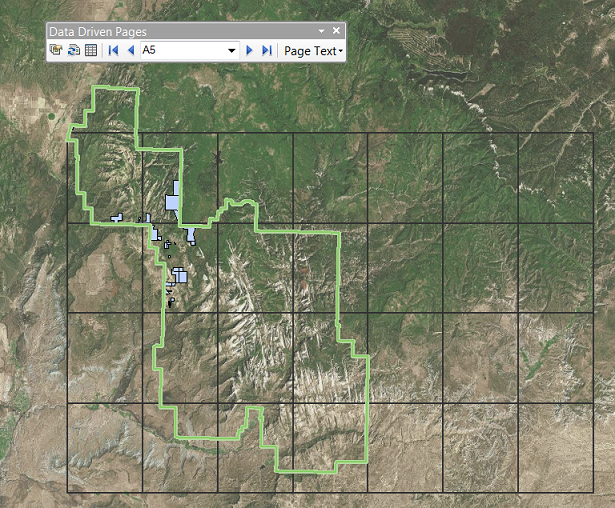 Follow the steps provided below to remove the blank grids:
In ArcMap, run the Select By Location tool by clicking Selection > Select By Location on the ArcMap main menu. The Select By Location tool selects the grids in the original grid index layer that intersect with the feature layer. Ensure the following parameters are defined:

Note:
A grid index layer must be created before running the Select By Location tool. For more information on how to create a grid index layer, refer to Creating grid index features. 
For Selection method, select the select features from option.
For Target layer(s), check the original grid index layer.
For Source layer, select the feature layer.
For Spatial selection method for target layer feature(s), select intersect the source layer feature from the drop-down list.
Click Apply. The output below shows the selected grids with features within the grids.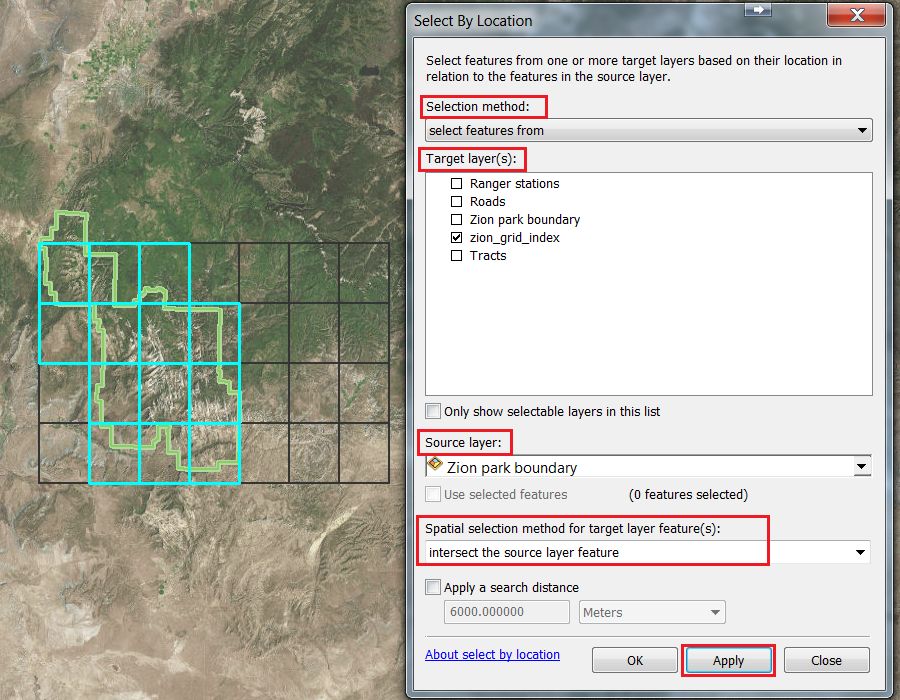 Run the Make Feature Layer tool on the grid index layer to make a layer with only the selected features from Step 1.

In the Search window, search and open the Make Feature Layer tool.
For Input Features, select the grid index layer.
Click OK. A new grid index layer without blank grids is created as the resulting output.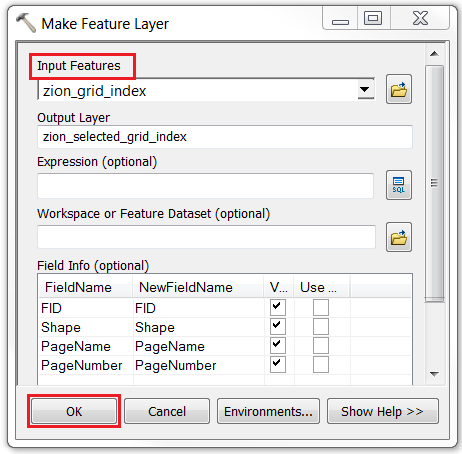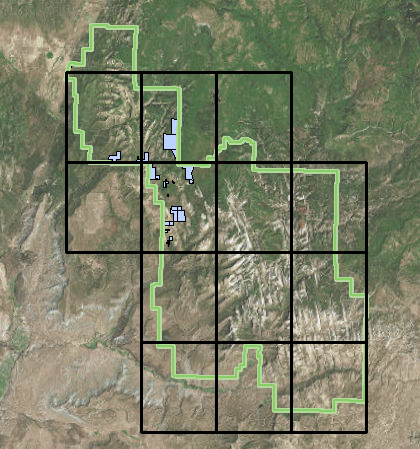 Use the new grid index layer created in Step 2 as the input for the index layer when generating Data Driven Pages.

In the Data Driven Pages toolbar, click the Data Driven Page Setup icon.

In the Set Up Data Driven Pages dialog box, check the Enable Data Driven Pages check box.
For Layer, select the new grid index layer created in Step 2.
Specify other parameters as desired.
Click OK. The resulting Data Driven Pages do not contain blank pages without features.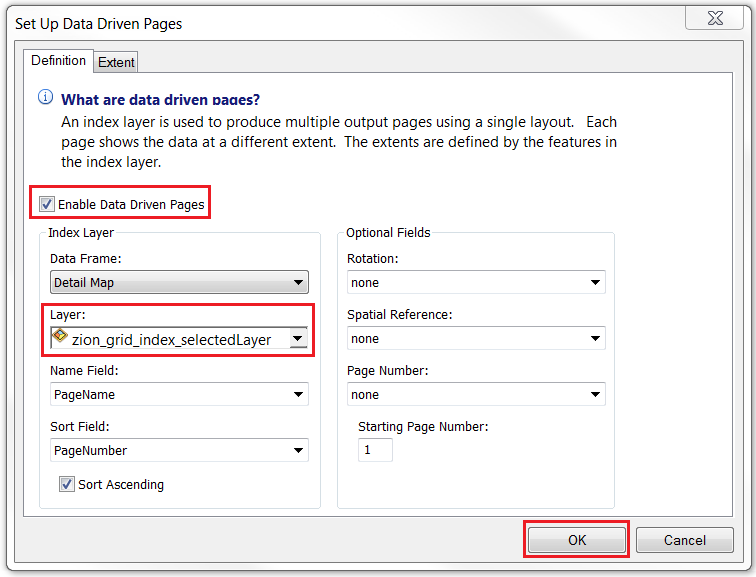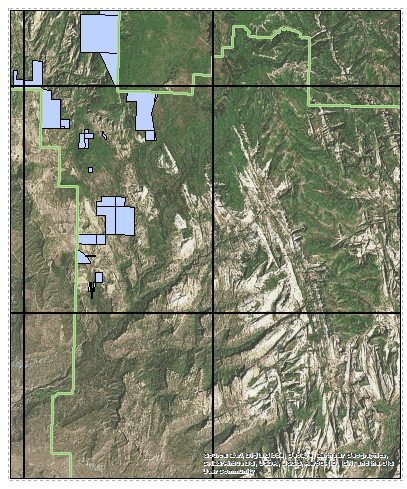 For more information on how to create and enable Data Driven Pages, refer to Creating Data Driven Pages and Enabling Data Driven Pages.