Summary
The 21-day and 60-day Student trial subscriptions do not provide access to My Esri, so these customers cannot download ArcGIS Pro using the normal methods. This article is intended to assist in downloading the software from ArcGIS Online. This workflow also applies to paid subscriptions.
Procedure
Log in to ArcGIS Online (this could be public or organizational account).
Click the customer name in the upper right corner, as shown in the following image.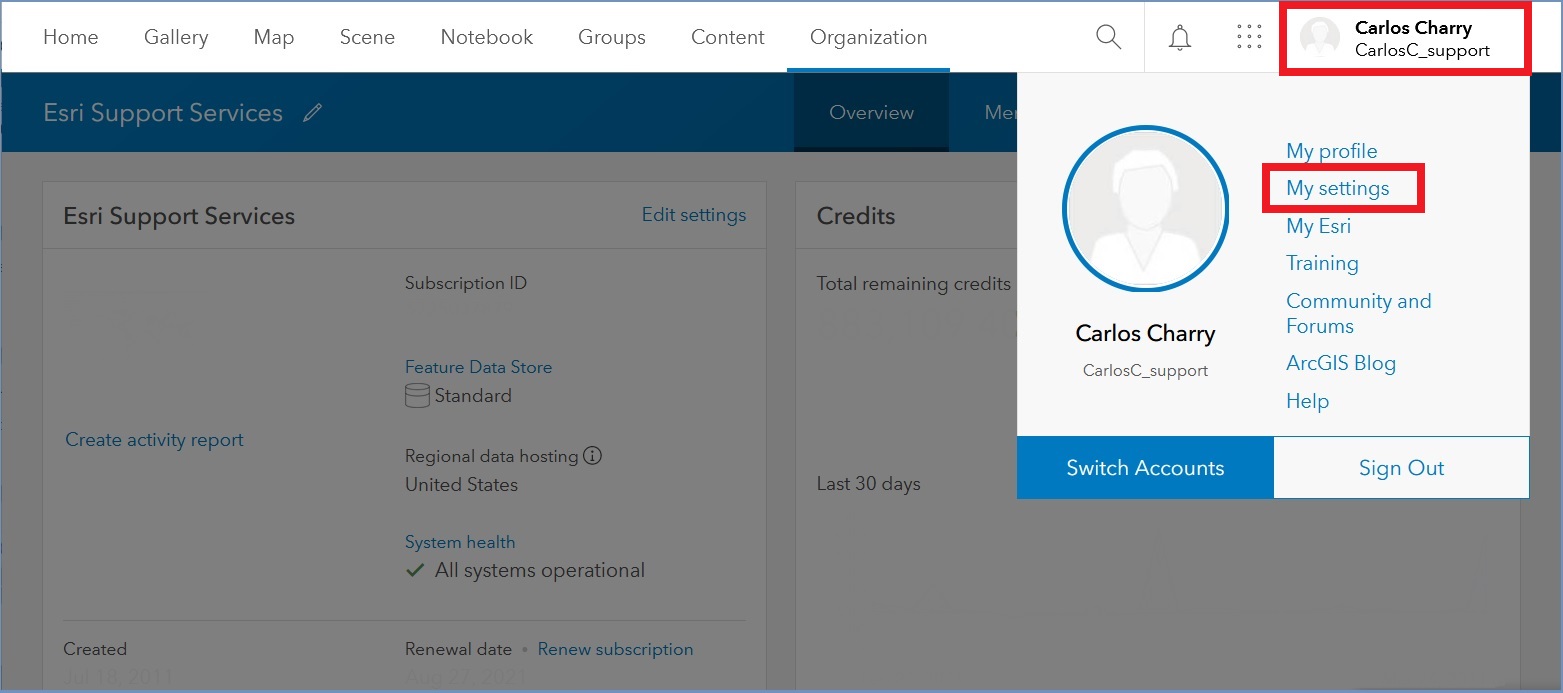 On the left side, click on Licenses.
Scroll down to find the Download option for ArcGIS Pro, as shown below.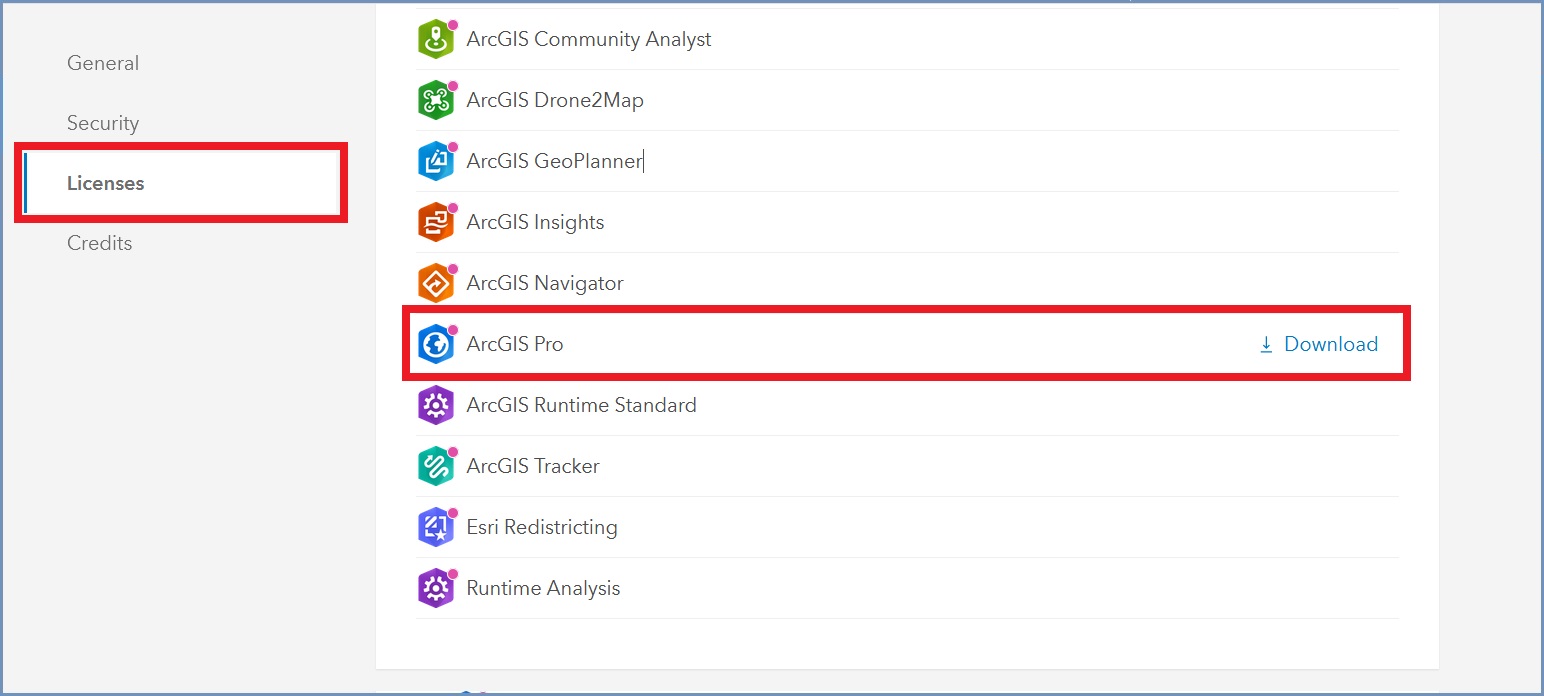 At the time of this publication, it is set to the ArcGIS Pro 2.7, English version. Bear in mind that you can only change the language, not the version.
Download and install the software.