Summary
On the Downloads page in My Esri, the most recent versions of Esri software are available for download. The Downloads page displays a list of software downloads the Esri account is eligible to install.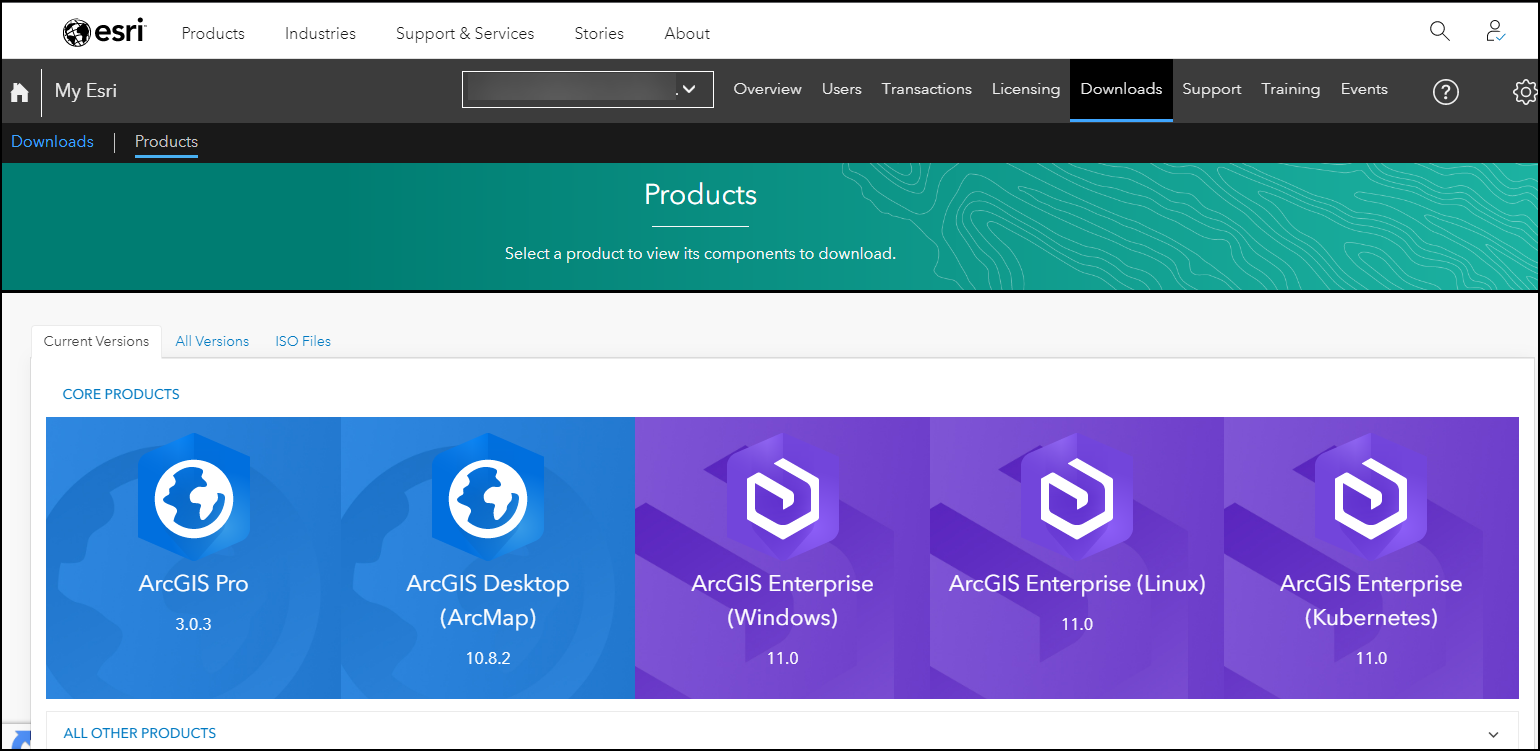 Note:
The Downloads sub-tab is available if the Esri account is connected to an organization. If the account is not connected to an organization, click Request Permissions on the Overview tab to notify the organization administrator.

Procedure
The steps below describe how to download the latest version of an Esri software from the new My Esri page.
In a web browser, navigate to My Esri.
Log in with an Esri account. Proceed to Step 3 if logged in.
From the My Esri Overview page, click the Downloads tab > All Products and Versions.

On the Products page, a list of available products is displayed. Click the Current Versions tab to view the latest product versions, and select the desired product to download. Click ALL OTHER PRODUCTS to display the other products.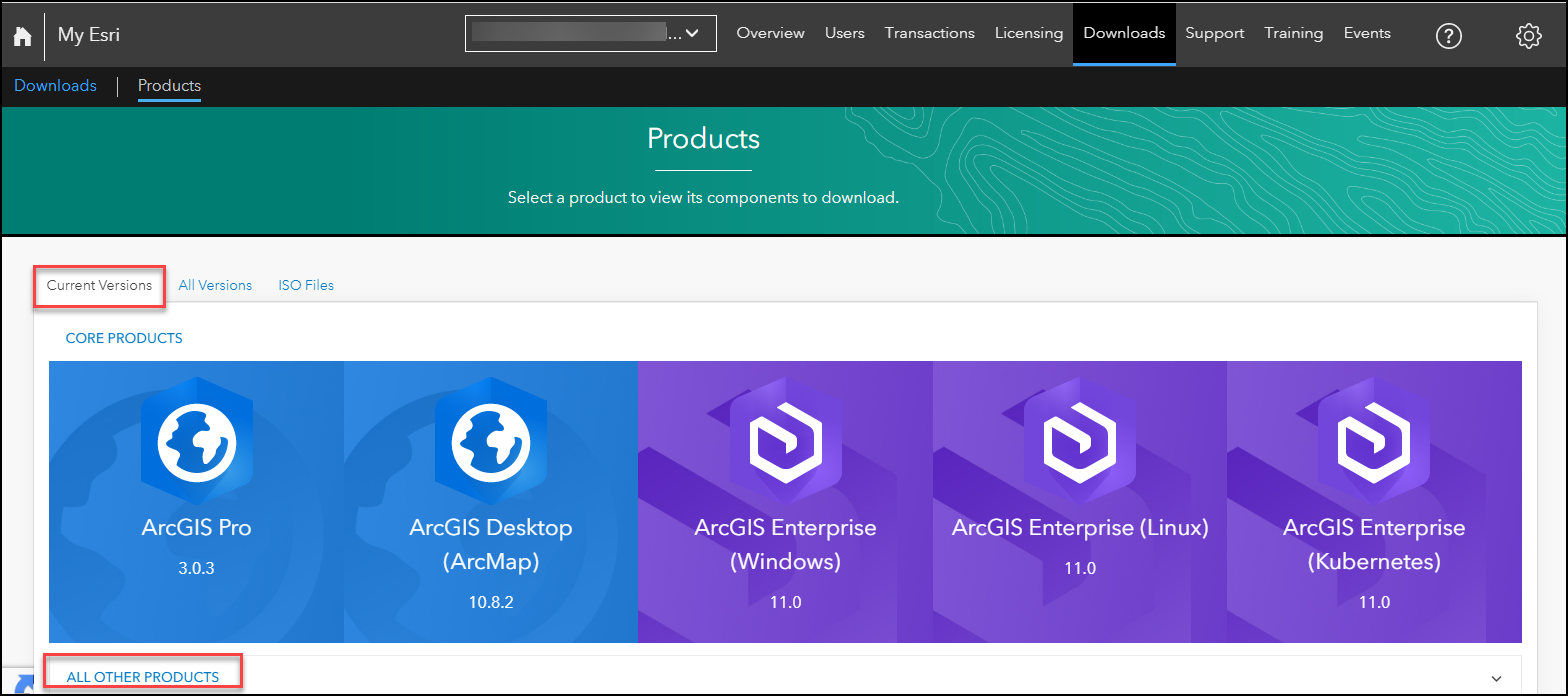 Note:
Click the All Versions tab to download older versions of a software.
Under PRODUCT COMPONENTS, in the Action column, click the Download button for the desired product.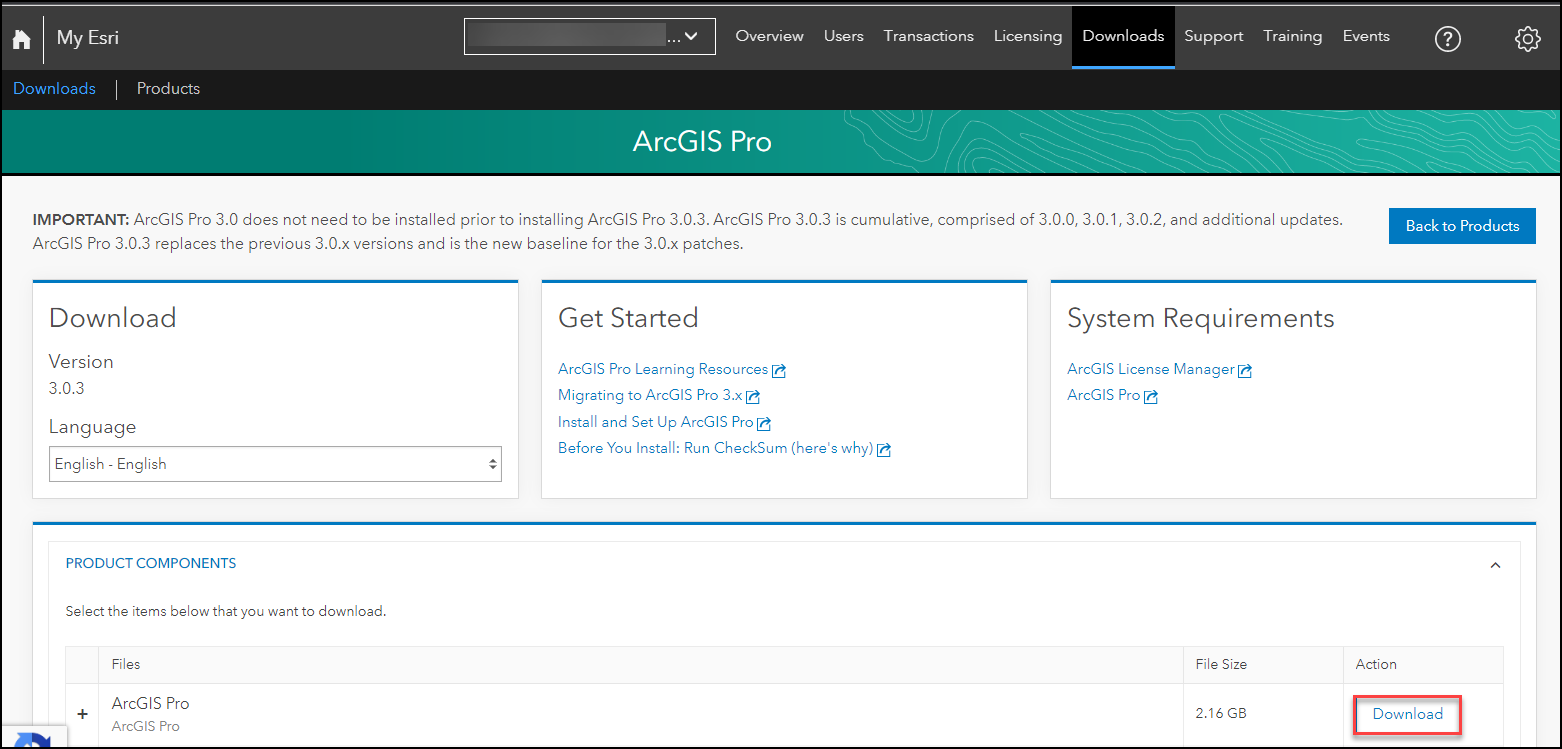 After the download is complete, run the installation file, and refer to the installation guide for the downloaded product.

Note:
Installation guides can be found under the Get Started section on the download page for the product of interest.