Summary
Mosaic datasets use overviews to improve drawing performance. While troubleshooting overview issues, it may be necessary to delete them. Instructions provided describe the best method for deleting overviews.
Procedure

Warning:
Although it is possible to delete the overviews by going to the <MosaicDatasetName>.Overview folder in the workspace containing the relevant geodatabase, this may corrupt the mosaic dataset.
Launch ArcCatalog or ArcMap and open the Catalog window.
Right-click the mosaic dataset > Remove > Remove Raster.

Note:
The tool can also be accessed by opening the Remove Rasters From Mosaic Dataset tool (Toolbox > Data Management Tools > Raster > Mosaic Dataset).
Click the SQL button next to the Query Definition field. This opens the Query Builder.
In the Query Builder, enter the following expression:

Category = 2
Click OK.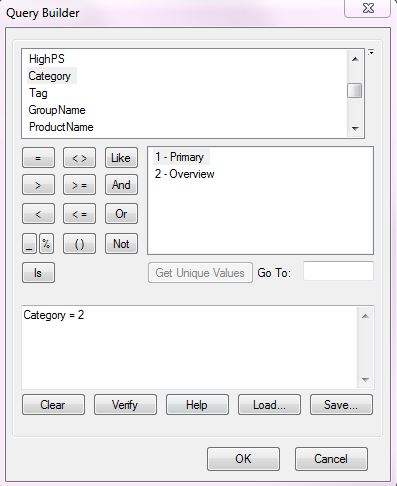 Note:
If the overview creation is canceled or fails, use 'Category = 3' as the definition query to remove the failed overviews.
Accept the default setting and run the tool.