Summary
When working with polygon features, such as streets or rivers, it may be necessary to create a centerline representing the flow of the traffic along the center of a linear geographic feature.The instructions provided describe how to create centerlines from polygon features in ArcMap.
Procedure
In ArcMap, there is no single geoprocessing tool that automatically performs this task. The tools used in this procedure require an ArcGIS for Desktop Advanced license.
Convert the polygon layer to a line feature class by using the Polygon to Line tool. The tool is located in the Data Management toolbox > Features toolset.
Remove the lines enclosing the polyline layer.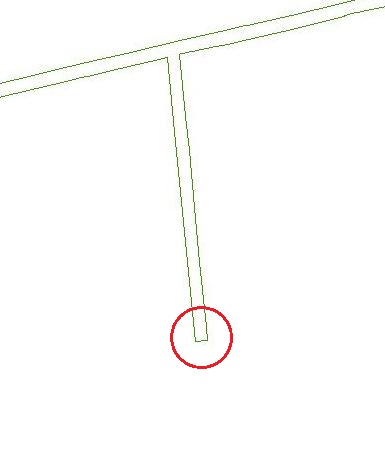 Start an edit session.
Select a line.
Use the Split tool, if necessary, and split the line so the particular line is detached from other lines.

Select the line segment, and delete.
Save the edits, and stop the edit session.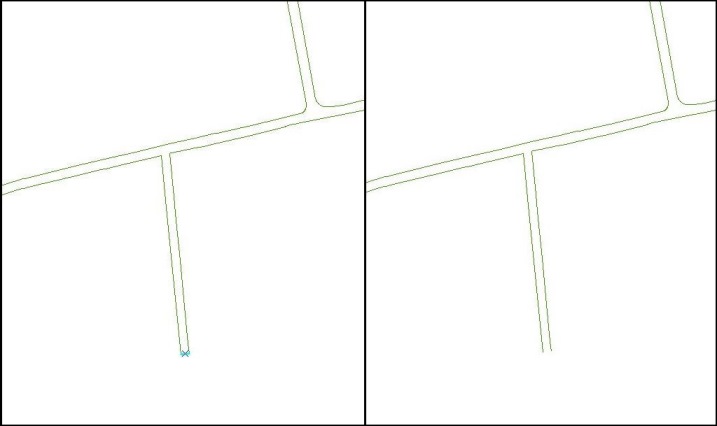 Note:
Centerlines can only be created between open-ended lines and not inside closed lines.
Create the centerlines by using the Collapse Dual Lines To Centerline tool. The tool is located in the Cartography toolbox, in the Generalization toolset. The centerlines are displayed in the map.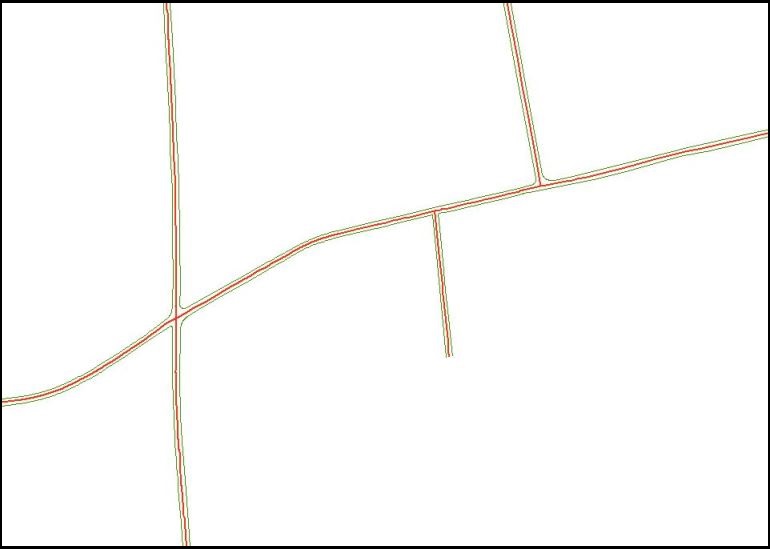 Note:
The maximum width parameter must be set when creating a centerline. Set the maximum width greater than the width of the dual-lines. For example, if the width of the road is 50 meters, the value for the maximum width parameter is 100 meters. Suitable parameters must be used to obtain better results.
Run the Integrate tool on the layers to align the features.