Summary
On the ArcGIS Online Content page, members can work with content on the website. In some instances, folders must be created to organize content, and group-related content. For example, a folder named Building Data can be created to contain a building's blueprints, design files, and other related files. This article describes the steps to create a folder on the Content page.
Procedure

Note:
A User user role or higher is required to create folders.

Log in to ArcGIS Online.
Navigate to Content > All My Content.
On the left, in the Folders section, click the Create new folder icon.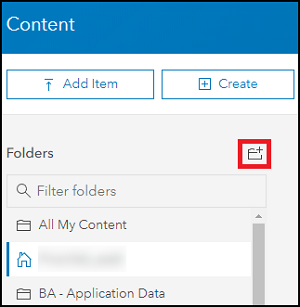 In the Create a Folder window, type the desired folder name, and click OK.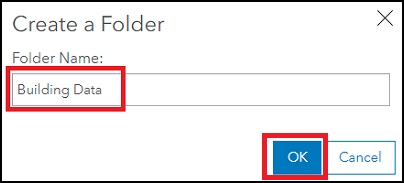 The folder is displayed under the Folders section on the My Content page, as shown in the image below.