Summary
Instructions provided describe how to change the reference scale and size for an existing annotation.

Warning:   
In the Annotation tab (in ArcCatalog), the Change icon is grayed out if any of the following conditions are true:

- ArcMap is opened when trying to change the reference scale in ArcCatalog
- There is an active editing session
- The annotation is registered as versioned

Procedure
In ArcCatalog, change the annotation reference scale.

Right-click the annotation feature class and select Properties.
In the Feature Class Properties dialog box, click Annotation.
Under Feature Class, for Reference Scale, click Change to change the reference scale.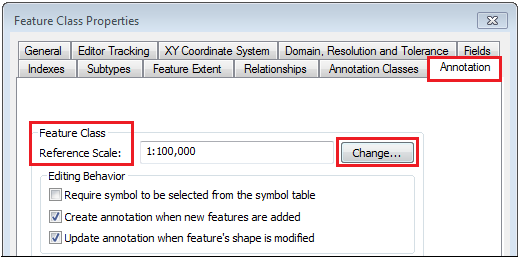 In the Reference Scale dialog box, select or type the desired reference scale, and click OK.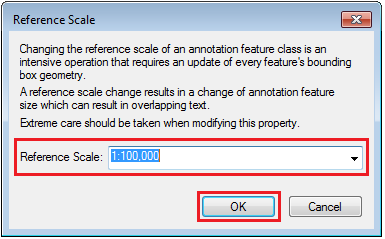 Click Apply > OK. Close ArcCatalog

Warning:   
If the ArcCatalog warning dialog box appears, click Yes.


In ArcMap, change the annotation size.

Add the annotation feature class using the Update Annotation Feature Class tool.

Warning:   
When executing the Update Annotation Feature Class tool, the following error message is returned if ArcCatalog is still active and open.

 To execute the tool without any error, close ArcCatalog.
Click the Annotation Edit tool to select all annotation.
Right-click one of the annotation and select Attributes.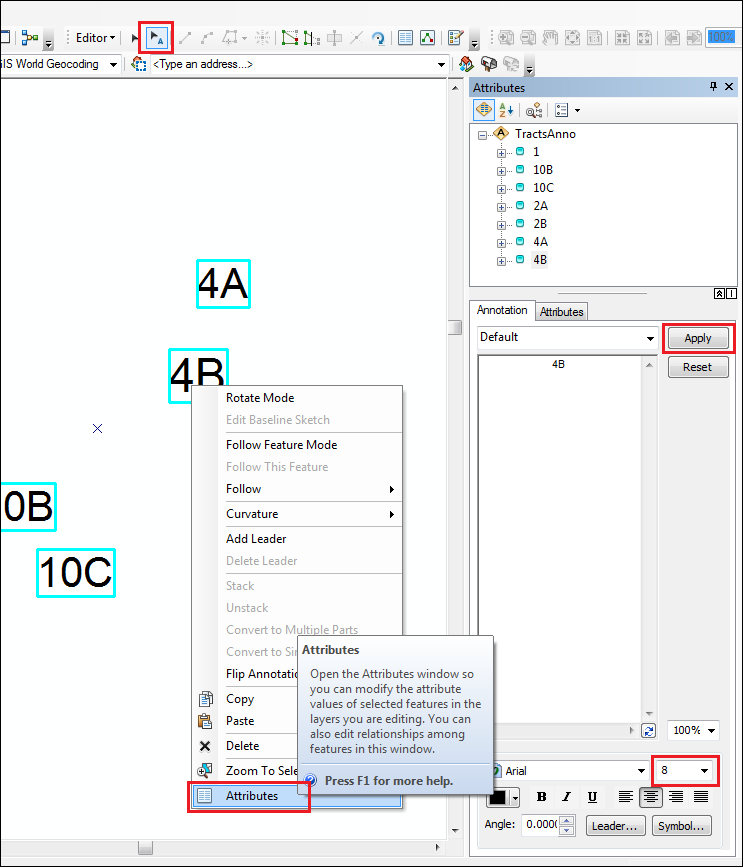 In the Attributes pane, change the font size for each annotation and click Apply.
Save and stop the editing session.