Summary
When extruding polygons in ArcScene or ArcGlobe, the outline symbology does not get applied.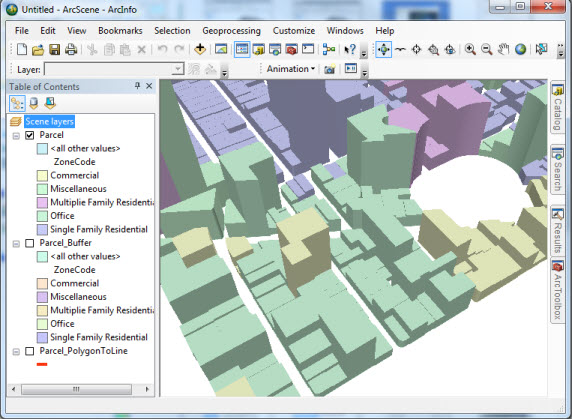 Instructions provided show how to create the visual effect of having a colored border on extruded polygons.
Procedure
Convert the polygon feature class to a polyline feature class using the Polygon to Line tool.


Buffer the polygon layer by a small negative value to reduce the footprint of the polygons.


Adjust the outline width of the polyline layer and apply the extrusion value to both the polygon buffer and polyline layers. Displaying both layers provides the desired results.