Summary
The instructions provided describe how to add dynamic images to a map document through the use of an inserted picture, attachments added and enabled on the feature class, and Data Driven Pages. This can be useful for providing additional pictures of each spot when navigating through multiple locations. For example, a map could be made that shows both an aerial image of various Major League Baseball stadiums as well as an image of the playing field concurrently (see the example at the end of the steps below).
Procedure
Steps to add dynamic images to a map document with attachments from Data Driven Pages:
Verify that the attachments have been enabled and exist on the index feature class. For more information about how to do this, refer to An overview of the Attachments toolset.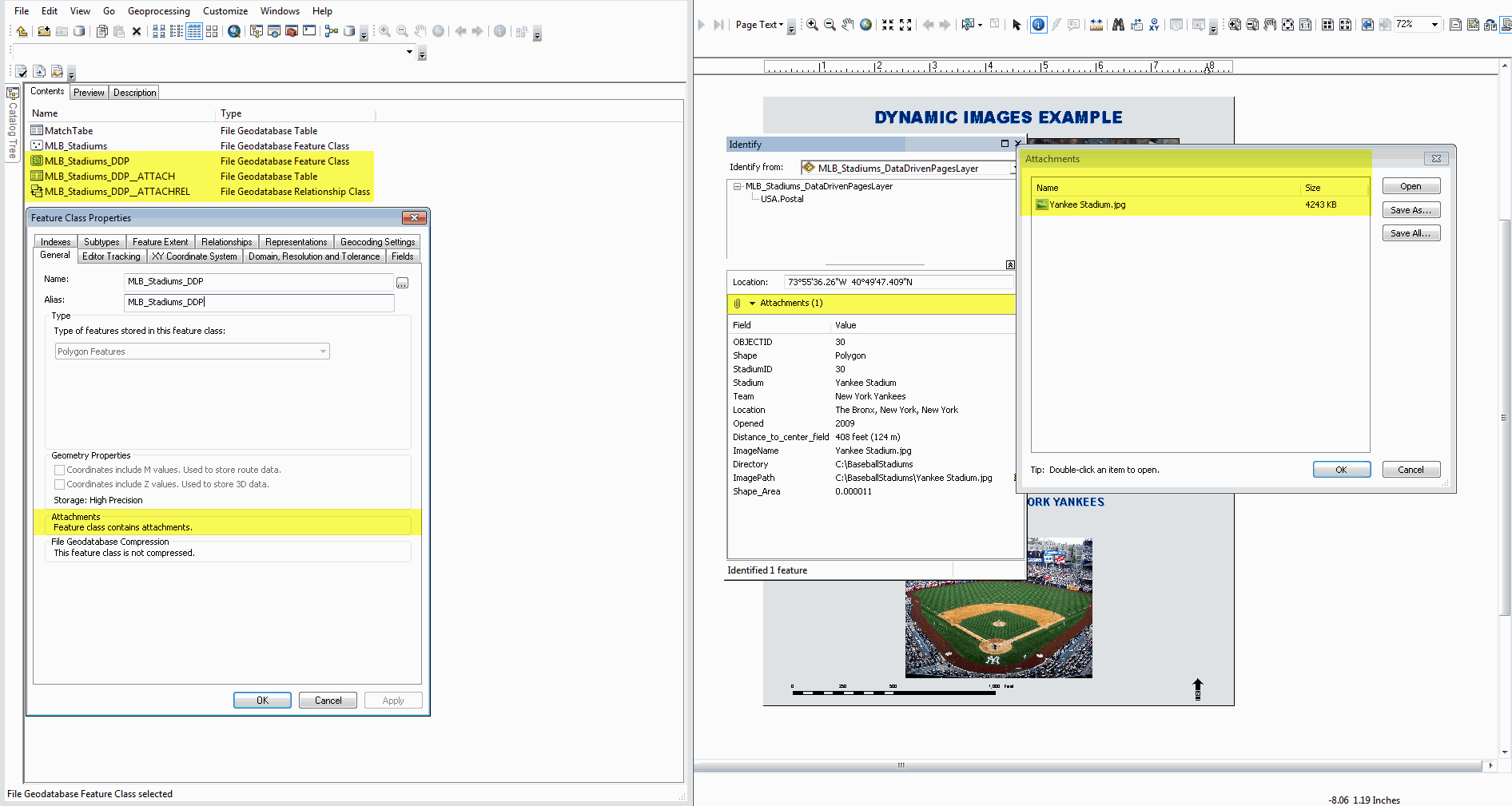 Note:
The tools in the Attachments toolset require an ArcGIS for Desktop Standard or Advanced license.
Configure and enable Data Driven Pages. For more information, refer to Creating Data Driven Pages.
If not already there, switch to the Layout View by clicking View > Layout View.
Insert a picture by doing the following:

Click Insert > Picture.
Browse to and select one of the images that is referenced in the feature class attribute table.
Click Open.

Right-click the Picture and click Properties in the context menu.
On the Picture tab, select the option for Attachment from Data Driven Pages and specify a Name filter if necessary; click Apply and OK.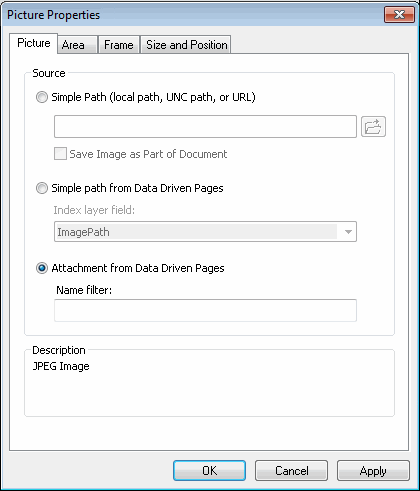 Note:
"Attachment from Data Driven Pages" allows the user to reference images that have been attached on the index layer features. In cases where there is more than one attachment for a feature, use the Name filter. For example, a filter can be applied on the file type (.png) or on a portion of text in the name (PictureInsert).
When navigating through the Data Driven Pages, the image should switch according to the path set in the attribute table.