Summary
More choices can be added to the Color Scheme and Color Ramps drop-down lists on the Layer Properties Symbology tab. See the Related Information section below for more information.
Procedure

Note:
The content of this article pertains to ArcGIS versions 9.x and earlier only. Later versions of ArcGIS may contain different functionality, as well as different names and locations for menus, commands and geoprocessing tools. For version 10.x, refer to the Related Links section.
Start ArcMap.
Select Tools > Styles > Style Manager.
Expand the ESRI.style folder and select Color Ramps.
Select a style on the right-hand side.
Click the Category name of the style.
Replace the current category name with "Both".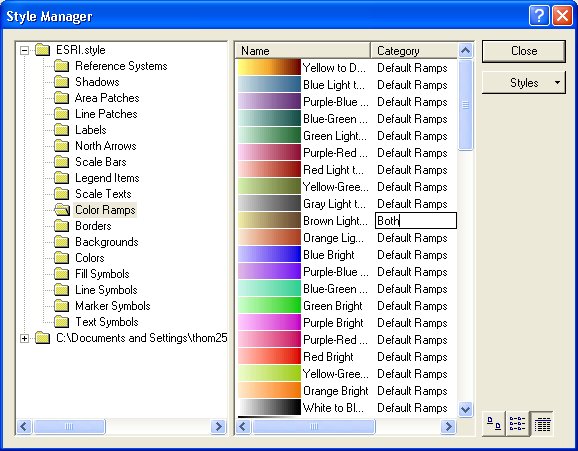 Close the Style Manager. The style will now appear in both the Color Scheme and Color Ramp drop-down lists.