Answer
The following table lists the supported locale-character set combinations for selected UNIX platforms that were certified in-house. The locale setting used when logging into a workstation is denoted by the "Login Locale" column. The login locale may be different than that used by ArcIMS processes as listed under the "Locale" column. The fonts listed were successfully used to certify a specific locale and character set on a platform. This is not a definitive list of supported fonts, merely a notation that the font listed functioned as expected. Other locales, character sets, fonts and/or platforms may function successfully with ArcIMS, but have not been certified at this time. English-based locales are supported and have been excluded from this list.


Note:
It is the users responsibility to maintain proper licensing for all fonts used with ArcIMS.  Fonts listed below and marked with a "*" may need special consideration.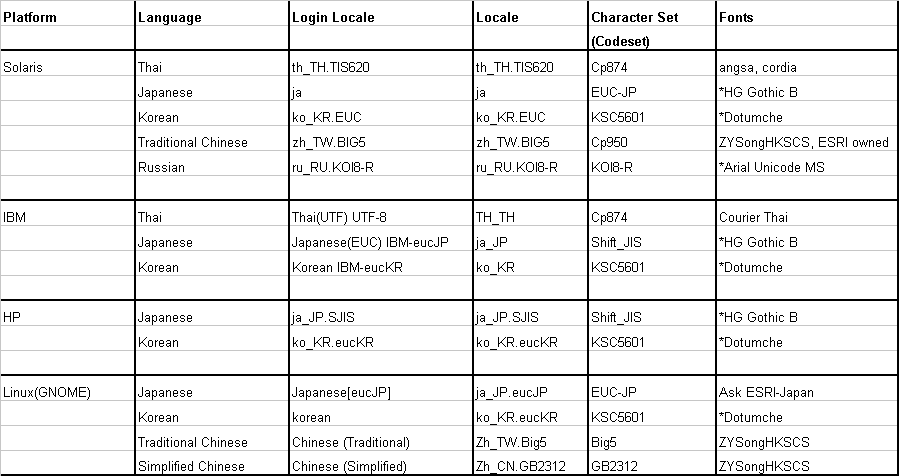 Note:
RedHat 7.2 is certified for locales supported on the Linux platform in the above table.