Answer
This a document compares and contrasts the creation and use of hard and soft breaklines.

The CREATETIN command allows you to choose between hardlines and softlines. Both breaklines have the same influence relative to the output TIN morphology.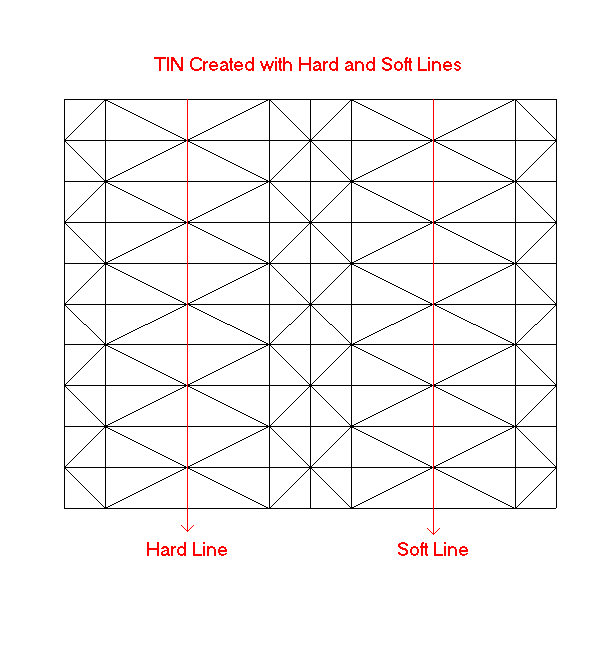 The difference in their influence is not apparent until a quintic interpolator is used to analyze the TIN surface. These commands support quintic interpolation:

TINLATTICE
TINCONTOUR
TINSPOT
SURFACE

Hard breaklines enforce interruptions in surface smoothness when performing quintic smoothing. Softlines do not define interruptions in surface smoothness.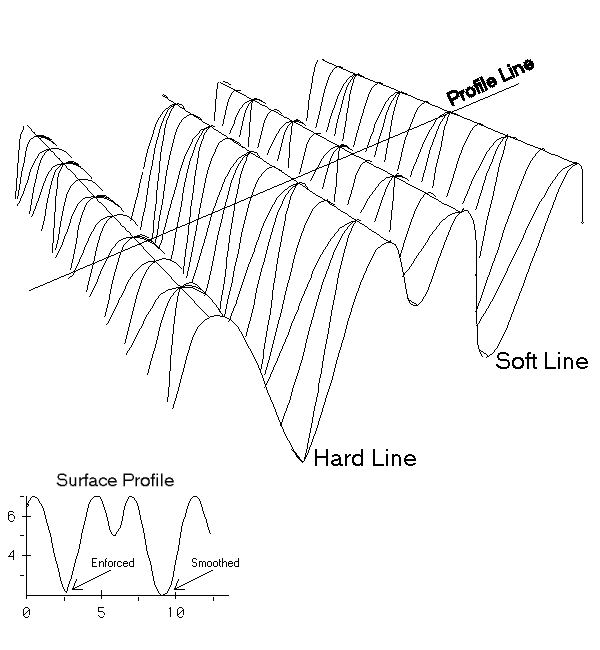 Note:
See ArcDoc > Spatial Modeling > Surface Modeling with TIN > Surface Concepts > TIN interpolators