Answer
No, it is not possible to merge two web maps in ArcGIS Online. However, as a workaround, the hosted feature layers from one map can be added to the other to create a single web map. To do so, follow the steps below:
In ArcGIS Online, open the first web map, copy and save the feature layers. For more detailed steps, refer to ArcGIS Online: Copy and save layers.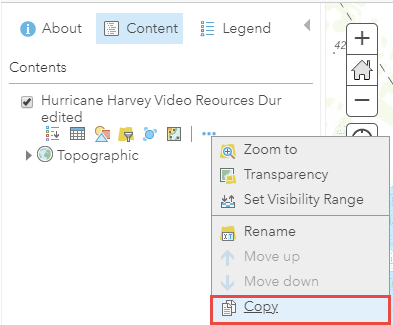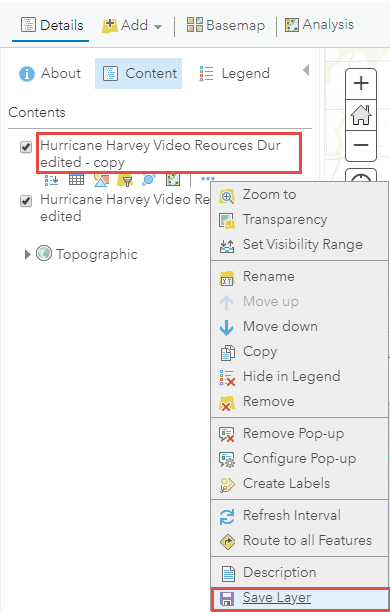 Open the second web map and click the Add > Search for Layers option.

Note:
Alternatively, copy the URL of the hosted feature layers and add the layers to the second web map.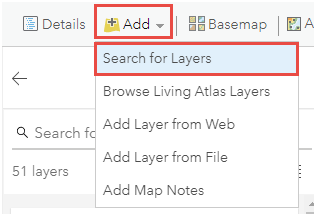 From My Content, search and add the layers saved from the first web map. For more information, refer to ArcGIS Online: Search for layers.