Answer
In large organisations it is often necessary to share content exclusively to specific people. The normal way to do this is to create a group, share the content to the group, and then to add those people to the group.

However, you may want to share content that you've created to people whose organisations do not have ArcGIS Online. What if it is necessary for these people to see your content, but you don't want it to be available for the whole public to see?

A workflow that has worked for many of our customers in large organisations is to invite the people to create a viewer account with their organisation and then add that account to the group to view the content.

However, after logging in and going to the Gallery tab, everything is viewable that has been shared with the organization. The solution to this is to compartmentalize the content in your organisation's ArcGIS Online and/or Portal for ArcGIS.
In ArcGIS Online and Portal there are four ways to share items;
To Yourself
To the Public
To your Organisation
To a Group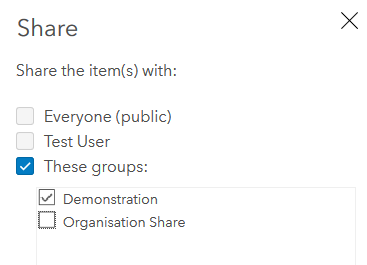 If you invite guests to your organisation's ArcGIS Online or Portal for ArcGIS, they will be able to see anything shared to the organisation, which can be undesirable. In this case, do not share any content to the organisation, but instead make a group for the organisation to share content.
With this setup, you can invite guests to join your organisation and only see the exact content that you want them to see.
The following image is an example without compartmentalization: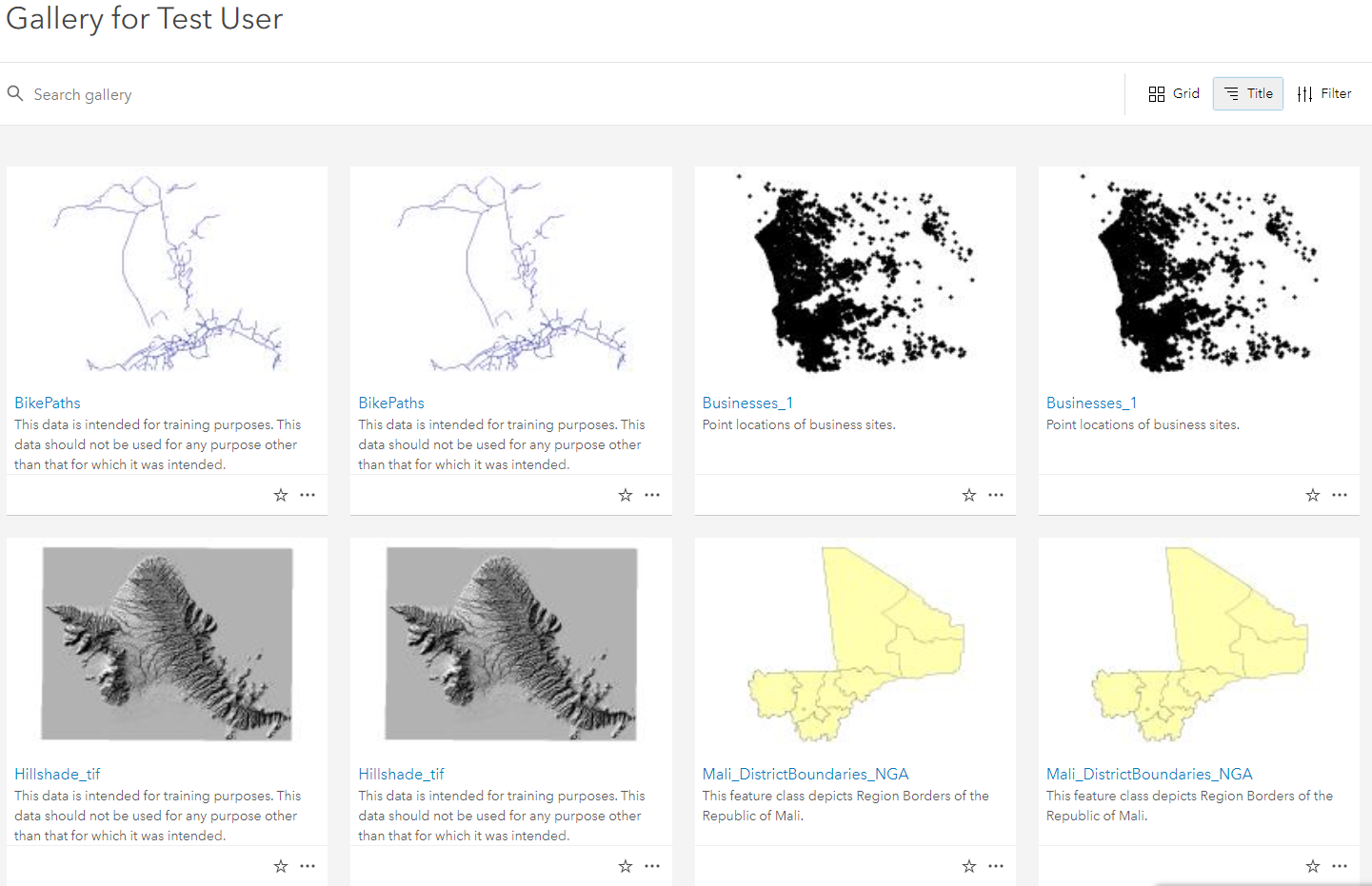 The following image is an example with compartmentalization:

Compartmentalizing the content into groups shows the user only the desired content.