Answer
Yes, it is possible to filter feature services based on the date in an ArcGIS Online web map. For example, by showing only certain features depending on the current date. The functionality was implemented in the June 2016 release of ArcGIS Online. Filtering by date is available for hosted feature layers, ArcGIS for Server 10.2, and later service layers that support standardized queries. For further information on filtering feature layers by date, refer to Apply filters.

The following image is an example of the Filter dialog box in the ArcGIS Online map viewer: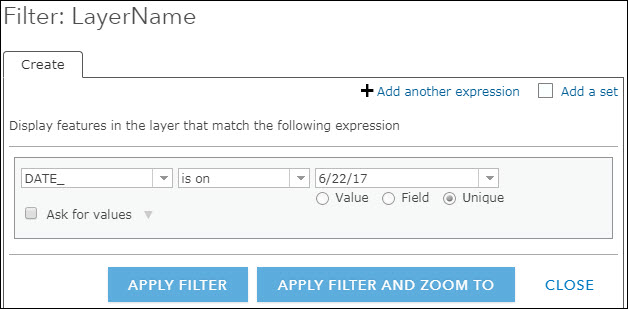 Note:
Filters cannot be applied on map notes or features imported from files.