Answer
Currently, ArcGIS Pro does not fully support cartographic representation. Cartographic representations can be viewed in ArcGIS Pro when an MXD file is imported to ArcGIS Pro using the Import Map button (under the Insert tab). However, because cartography tools are not available in ArcGIS Pro, it is not possible to edit the representations in the imported MXD file. Representation rules are not obeyed in ArcGIS Pro as they are in ArcMap due to this limitation.

Refer to the screenshot below.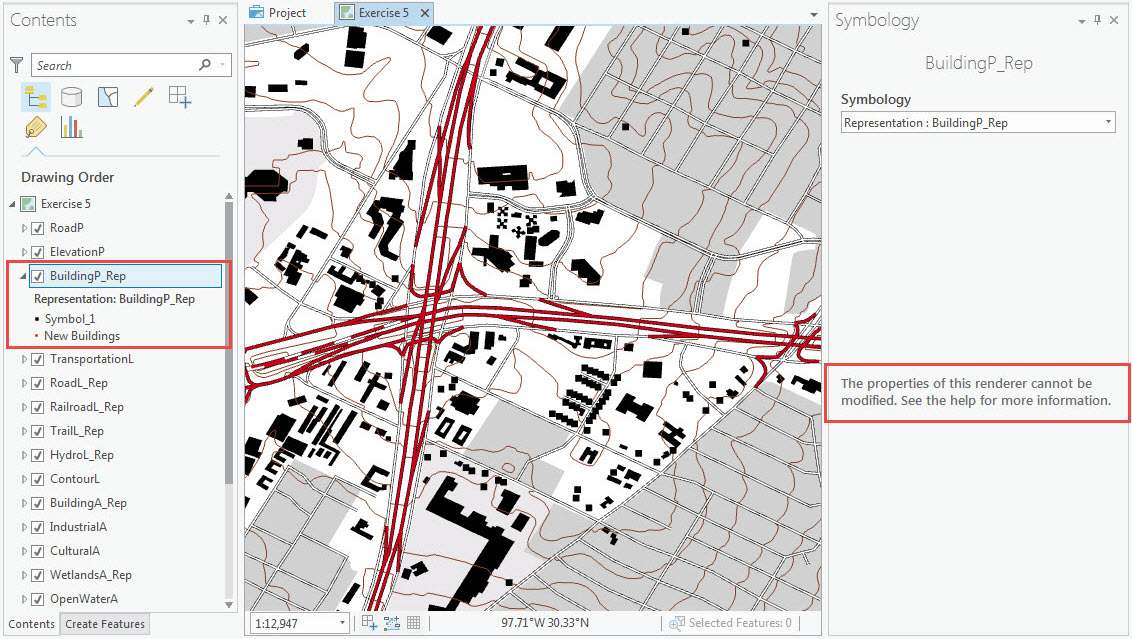 For more information, refer to the following document: Tools that are not available in ArcGIS Pro

Note:
Do not add a feature class with cartographic representation directly from a geodatabase to ArcGIS Pro as the representations do not display. Save the feature class with representations as an MXD file, and import the map document to ArcGIS Pro.