Answer
Yes, digit group separators can be disabled for a specific layer item. The digit group separators can be disabled in the web map pop-up configuration settings. However, this configuration setting is temporary as it is only applied to the existing attribute table of the web map layer. The feature service still uses the digit group separator despite changing the configuration settings. This is by design, as the architecture of ArcGIS Online automatically parses numeric fields in data.
To remove the digit group separator from a specific layer item, refer to How To: Change the number of decimal places displayed in a number field in an ArcGIS Online web map. With the desired field selected, check the option to Use 1000 Separator and click OK.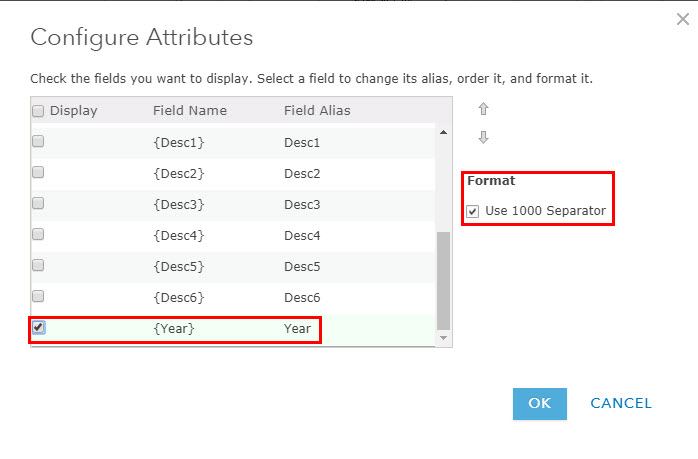 However, as the digit group separators still persist in the attribute table, a workaround is to change the field type of the numeric field. Create a new field with the String field type and copy the values from the numeric field to the newly created field using the Field Calculator. Once the values are copied to the new field, some manual formatting may still be required depending on the type of user input. This is especially true with phone numbers, parcel tracking IDs, or post codes.

For more information, refer to ArcGIS Help: Work with fields.