Answer
At version 9.2, the only address locators that are usable in ArcReader are the ArcWeb Services address finder services that are provided in the Find tool. Any file-based or geodatabase locators, for example, the ones used in ArcMap/ArcCatalog, cannot be used in ArcReader.

If an ArcWeb Services account exists, additional address finder services are available.

Version 9.3 or later of ArcGIS Desktop and the ArcReader stand-alone product includes the functionality to use file-based address locators or those stored in a geodatabase. Additional geocoding services from ArcGIS Online will be listed as well.

1. Click the Find tool.
2. In the Find dialog box,



• ArcGIS 9.x: click the Addresses tab.
• ArcGIS 10: click the Locations tab.


3. Click the folder icon to the right of the address field to browse for the address locator.


ArcGIS 9.x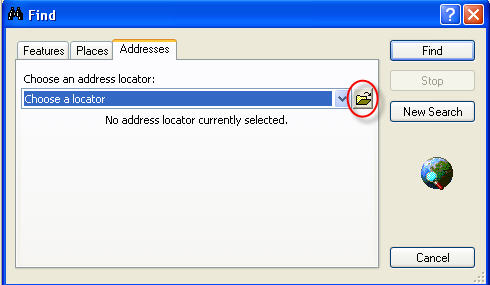 ArcGIS 10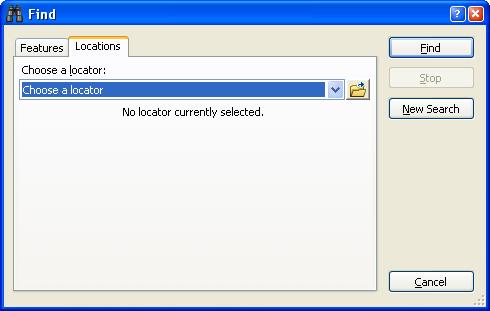 4. Click the File icon in the Select locator dialog box to select a file-based address locator.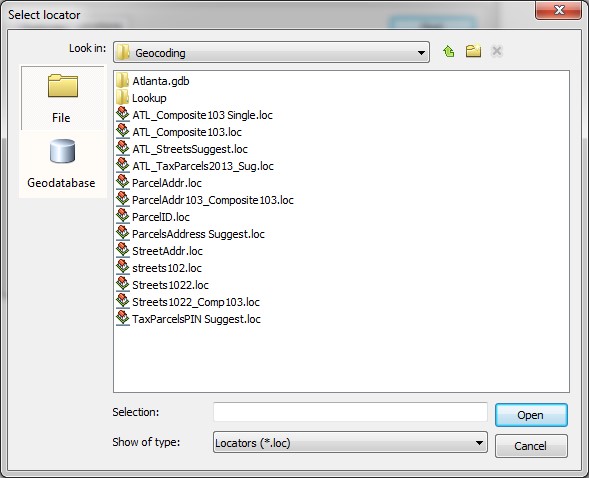 Click the Geodatabase icon to select an address locator stored in a geodatabase.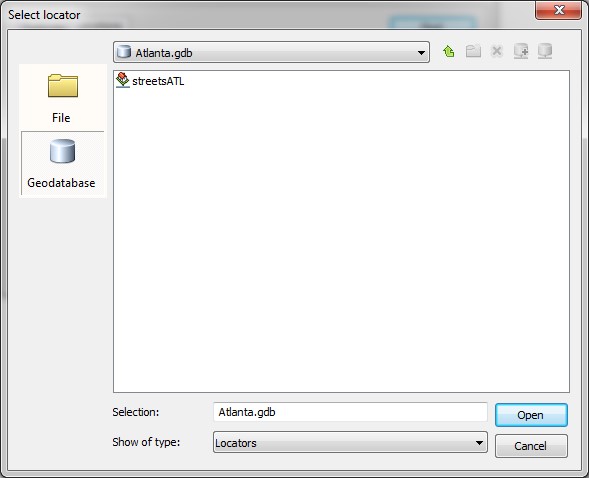 5. Click Open.

Note:
To access address locators that are stored in an enterprise geodatabase be sure to select Database Connections from the look in drop-down menu.