Error Message
After installing ArcGIS Pro, attempts to initialize the application and sign in to ArcGIS Online return the following error:

Error:   
Your account is not licensed for ArcGIS Pro. Please ask your organization administrator to assign you an add-on ArcGIS Pro license or a user type that includes ArcGIS Pro (e.g., GIS Professional).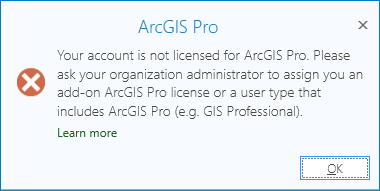 Cause
The license for ArcGIS Pro is not configured or assigned to the account.
Solution or Workaround
Follow the steps below to assign an ArcGIS Pro license.
Log in to ArcGIS Online with an Administrator account.
Click Organization > Licenses > Add-on licenses.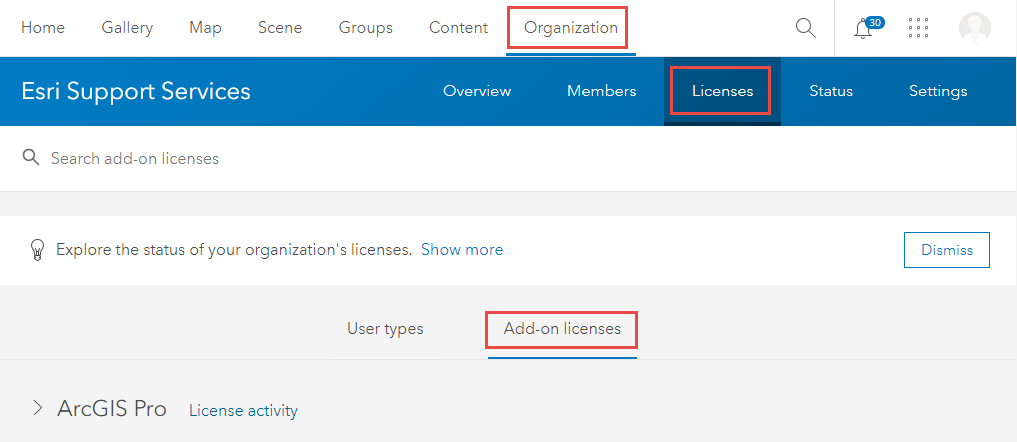 Select Manage from any of the available ArcGIS Pro license levels.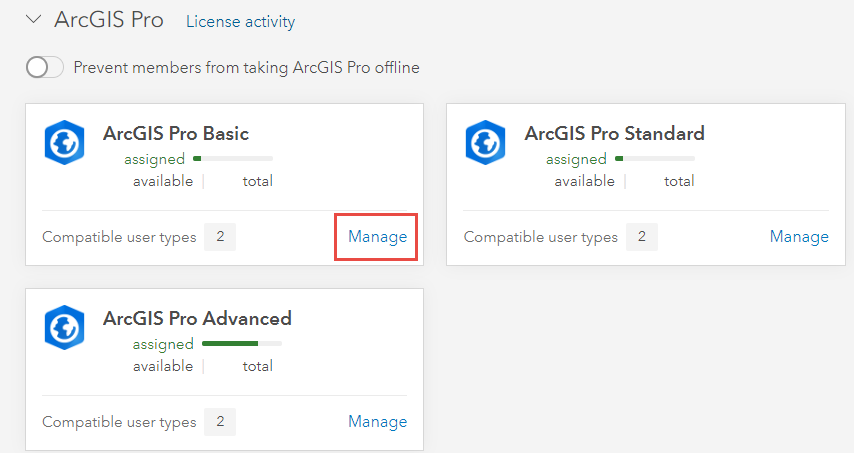 Search for the member to assign the ArcGIS Pro license to, and toggle the button on the right. When prompted, choose to email the member about the newly assigned license.

Launch ArcGIS Pro and sign in to ArcGIS Online using the account assigned with the new license in step 4.