Error Message
In ArcMap, running the Excel to Table tool fails and returns the following error message:

Error:   
XLDateAmbiguous: 1.0. Failed to execute (ExcelToTable).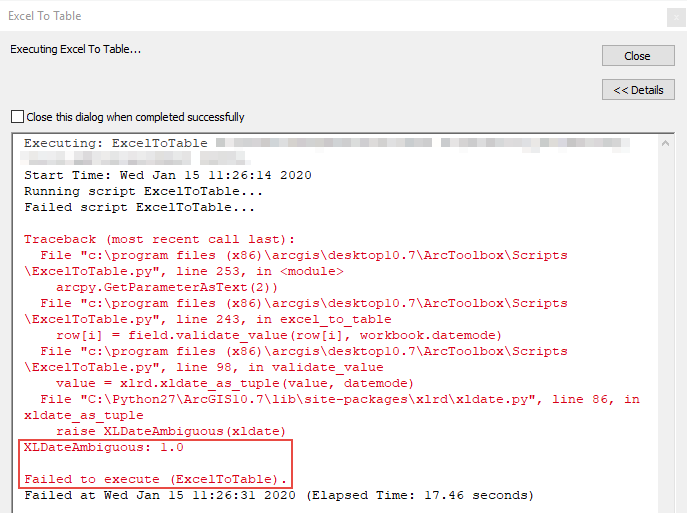 Solution or Workaround
To resolve this issue:
Open the document in Excel.
Click File > Options > Advanced.
In the Advanced pane, navigate to the When calculating this workbook: section and enable the Use 1904 date System option. Click OK and save the document as a new file.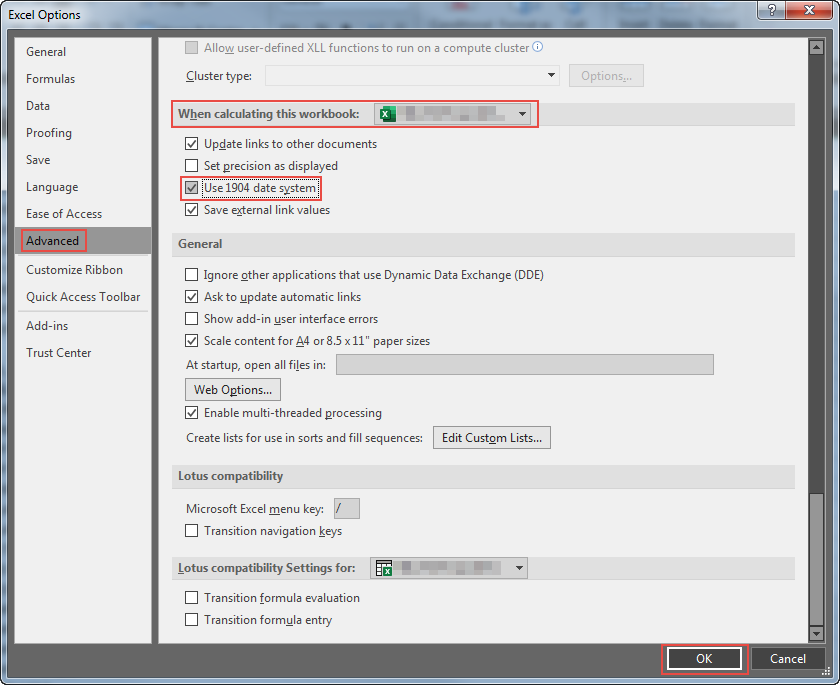 In ArcMap, use the file from step 3 with the Excel to Table tool.