Error Message
When adding a KML file using the 'From my computer' option to Portal for ArcGIS, the following error message is returned:

Error:   
Unable to load KML: Internal kml parser error.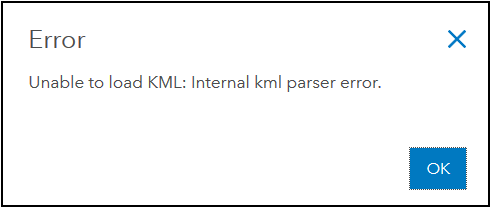 Cause
The error occurs because the script in the KML file is not encoded using UTF-8.
Solution or Workaround
Follow the steps below to encode the script using UTF-8.
Open the KML file in a text editor such as Notepad ++.
Click the Encoding tab and select Convert to UTF-8.


 
Save the file and add to Portal for ArcGIS. For more detailed steps, refer to Portal for ArcGIS Web Help: Add layers from the web .