Error Message
Attempting to recover a license via the Recover Lost Licenses function in My Esri returns the following error message:

Error:   
Ineligible for license return.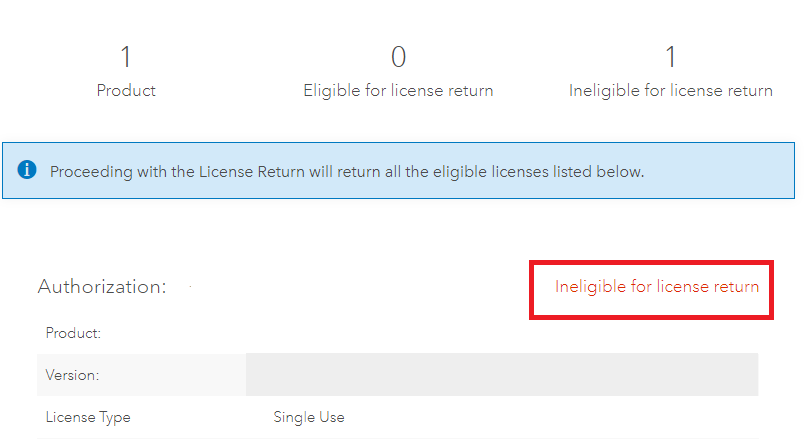 Cause
The licenses cannot be recovered due to one or more of the following restrictions:
The maximum limit for recovering the license is reached.
The license is categorized as not returnable, for example a demo or marketing license. These licenses can be authorized on any machine for demonstration and marketing purposes, but cannot be deauthorized or recovered via the Recover Lost Licenses function.
Solution or Workaround
Contact Esri Customer Service to discuss the terms of the current and/or new license.