Error Message
Accessing the Portal for ArcGIS website returns the following error:

"Could not access any Portal machines. Please contact your system administrator"

Cause
Upgrading Portal for ArcGIS can cause this error. The Portal for ArcGIS configuration altered after upgrading the Portal for ArcGIS machine.
Solution or Workaround
Clear the web browser cache. The error can occur when leftover information from the previous version of the website is cached by the web browser. The following documents describe how to clear the cache for specific web browsers:
Restart the Portal for ArcGIS Windows service. After upgrading Portal for ArcGIS, there are instances where the Portal for ArcGIS Windows service does not start automatically.
Navigate to Windows Start. In the Search programs and files search box, type services.
Click the Services icon to open the Services Window.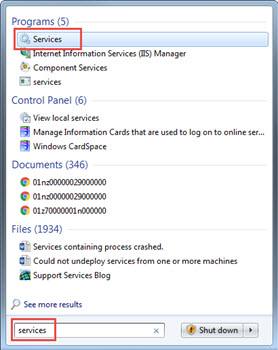 Click the Portal for ArcGIS service and click Restart.

Run a repair on the Portal for ArcGIS installation. The following Microsoft support document describes the steps to do this: Repair or remove programs.
Reinstall Portal for ArcGIS and re-associate the original content.
Uninstall and reinstall Portal for ArcGIS. The following ArcGIS for Server documents describe these steps in detail: Uninstalling Portal for ArcGIS and Installing Portal for ArcGIS.
Specify the location of the directory where the original content is stored. The following documents describes how to configure the content directory for: a single machine portal or a highly available portal.

Note:
In certain instances, the ArcGIS Web Adaptor must be re-installed or reconfigured to reflect the newly configured Portal for ArcGIS. The following document describes this: Configure ArcGIS Web Adaptor.

The following document describes the considerations to be taken before upgrading Portal for ArcGIS: Upgrade Portal for ArcGIS.